Published Monday, Feb 11 2013, 10:16 GMT | By Hugh Armitage | Add comment
0

Grant Morrison has said that his Wonder Woman project is "nearing completion".
The Happy! writer has discussed his take on the character in his highly anticipated comic.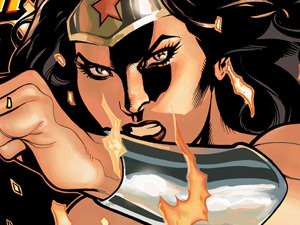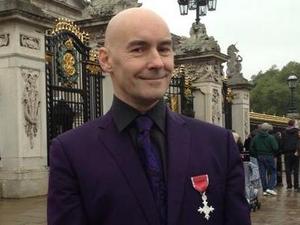 © @grantmorrison
"I found a lot of new ways of looking at things because I'd gone back to read material that I'd written off," Morrison told SFX.
"Like Superman and Batman, Wonder Woman is one of the first characters so she comes without a lot of the assumptions that later superheroes come with."
Wonder Woman is often considered a challenging character to tackle.
Morrison is also working on the Multiversity project for DC Comics.
He recently revealed that his third Seaguy miniseries is moving ahead.> Grant Morrison's 'Seaguy' volume three moving ahead
Read more: http://www.digitalspy.co.uk/comics/news/a457816/grant-morrisons-wonder-woman-nearing-completion.html#ixzz2KbHvsx6B
Follow us: @digitalspy on Twitter | digitalspyuk on Facebook
This is even more reason we for the sake of posterity that we Wonder Woman fans must demand that they release the book, as well as, complete actions on a movie or TV Show, so this wonderful inspirational characters legacy will remain for future generations.
Please join our twitter campaign and if you can think of any ways we can all communicate with DC more successfully, please let us know. See link below.
http://www.comicvine.com/wonder-woman/29-2048/vote-for-ww-on-justice-league-battle-forum-make-sure-she-wins/92-749335/#29