Two good miniseries coming to an end next week. Revelations has been a fun story about 3 women (Savant, Nemesis and Jet) trying to save the WSU from the future shown to them in the previous miniseries (Armageddon). Revelations isn't the end though because it leads into Number of the Beast which starts next month. Been seeing a lot of what might be going on there (from interviews as well as stuff in comics, they've done a good job of connecting the stories with the rest of the world) and I'm interested. There are new heroes, the old ones are nowhere to be found and someone's coming back from the past. Sure to be fun. But back to the comic that's ending to make way for NotB, here's the preview for issue 6 Wildstorm Revelations: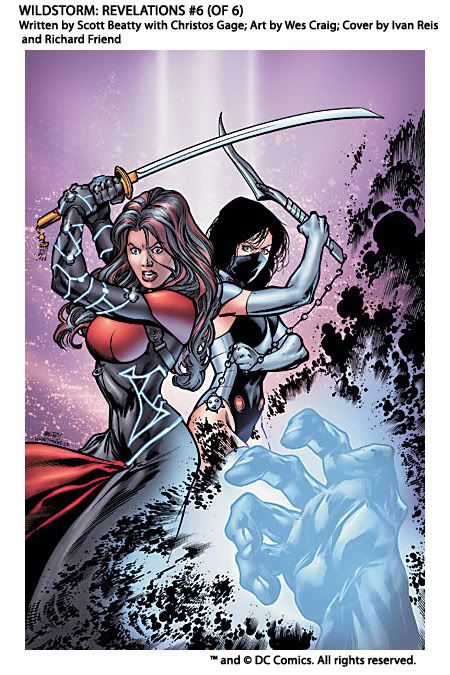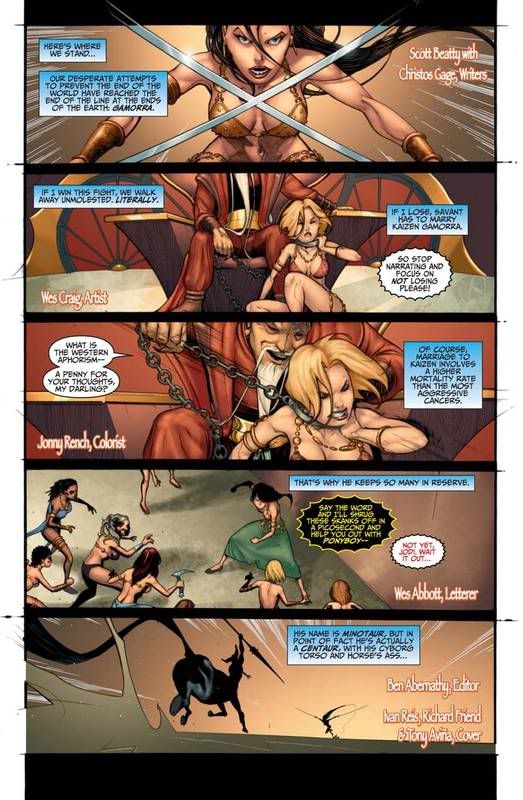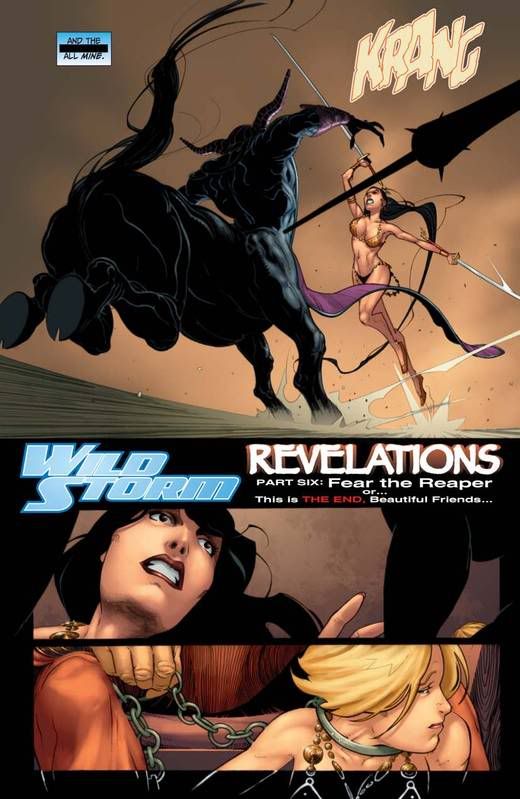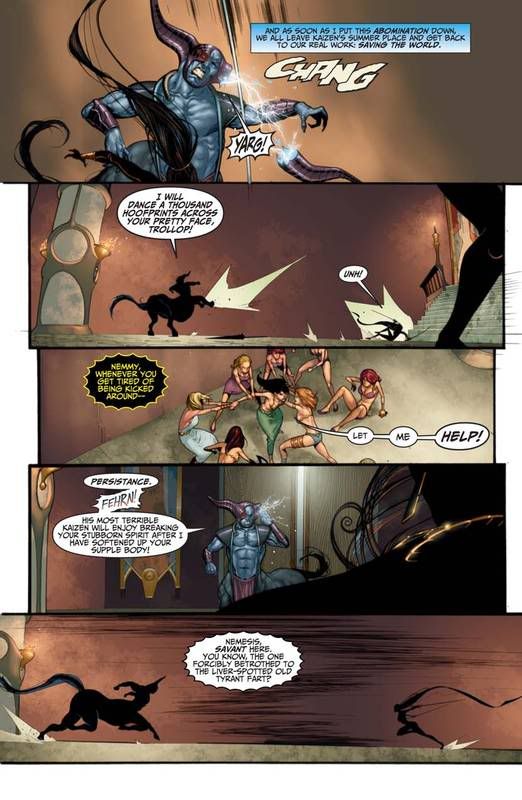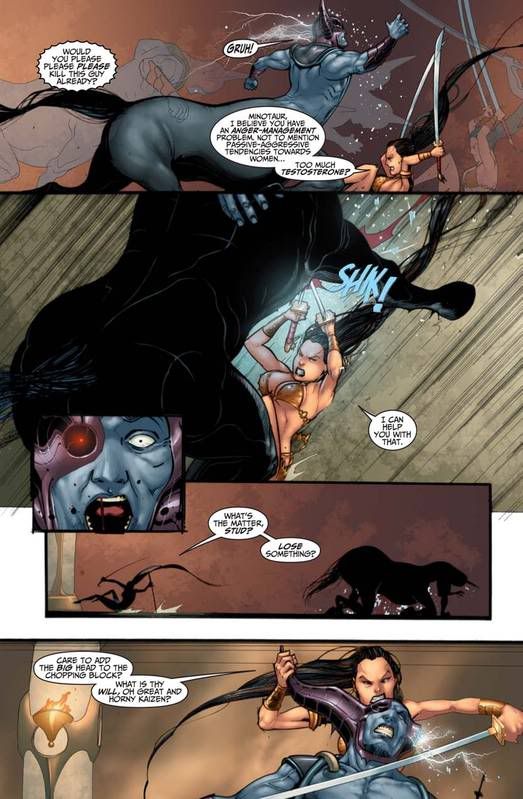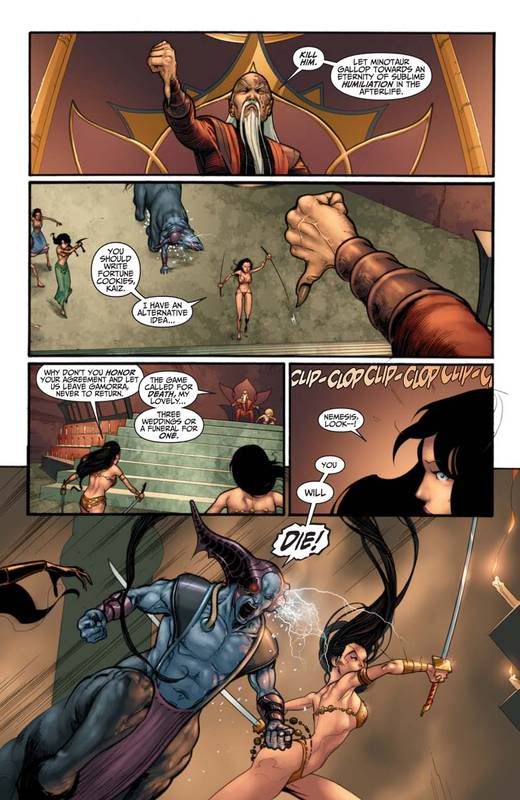 Authority Prime was a slug fest/therapy session for The Authority and Stormwatch Prime. They've fought it out and now are working together to defeat a super powered clone of Bendix. I personally thought Bendix was more evil as a human, but that's just me.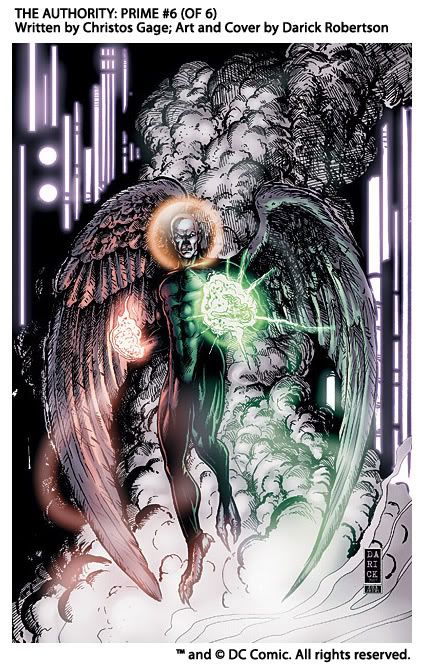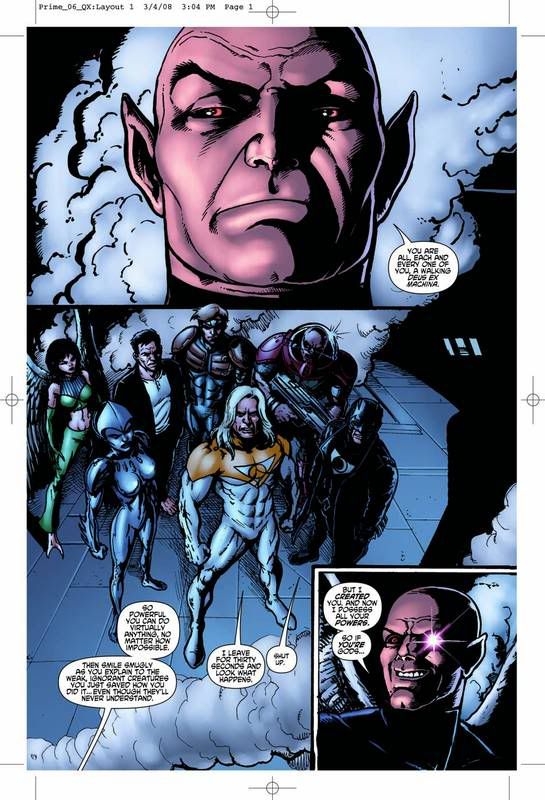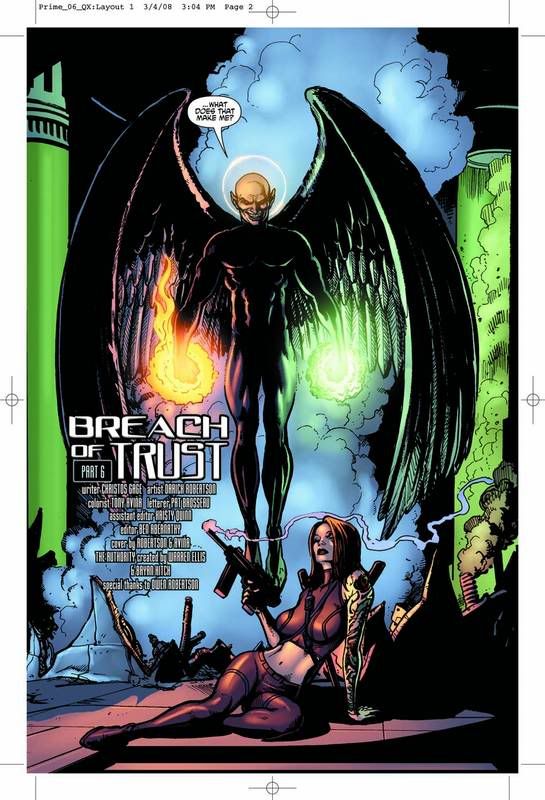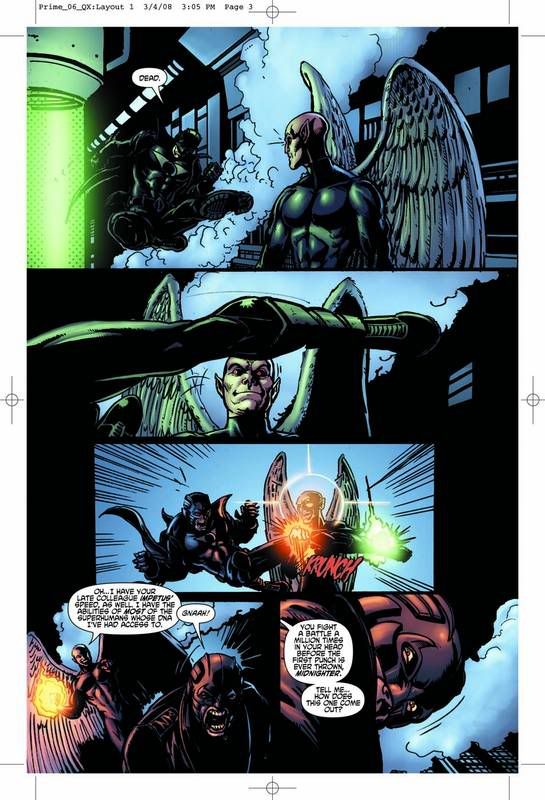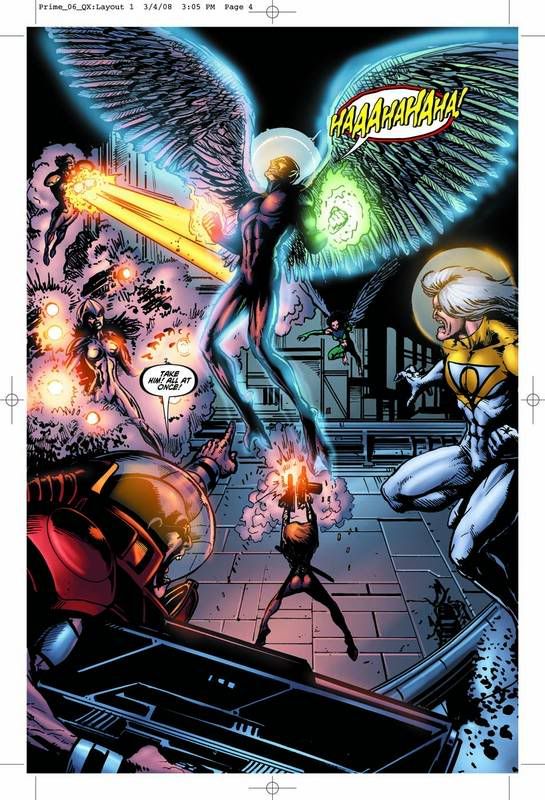 Aaaaaaand...The Secret History of The Authority: Jack Hawksmoor comes out next week too. I'm trying not to get my hopes up, but it looks like next week will be great.