Okay so the current story is finally going to reveal who the third Kryptonian is. The alien Auctioneer dude detected 3 of them on Earth. Kal-El and Kara were two. After using his equipment (no, not that one) Superman figured that Power Girl didn't count or register as a Kryptonian since she was from another dimension. Krypto was also counted out since he was out roaming in space for a year.

At the end of Superman #668, there's a person out in a field and the mailbox says "K. Wells." Now my old time DC knowledge isn't super but wasn't there a Superwoman in the early 80s whose name was Kristin Wells? Does this mean "Superwoman" is going to be re-introduced for the first time? Also, DC has the shown most of the cover to issue 669 (out in two weeks):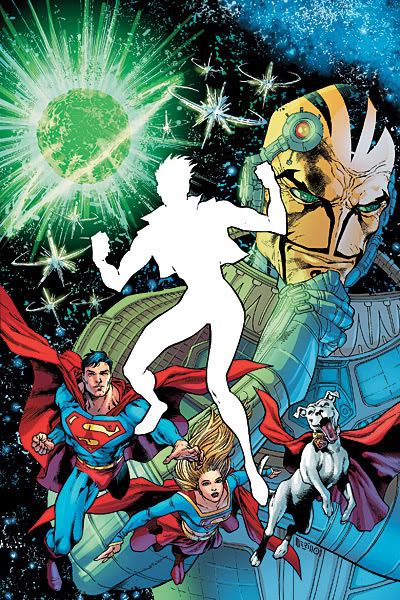 Look like a female to me. Although, what is she wearing? Superboy's old leather jacket?