I am a very big fan of the Punisher, and because of this, not to mention because he has worked alongside rough-like, that is, tough, dark, hard-nosed and aggressive, heroines in the past(such as Elektra and the Black Widow), I want to ask the following question... 
 
Which rough-like heroines from other universes and franchises do you think Frank Castle AKA The Punisher would get along well with? You know, be good allies with? Fight and work alongside with little to no problem? Have similar opinions to? Team up with in his crusade to eliminate criminal scum in full? Here, I'll give you my decisions as an example of what I'm talking about here. 
 


Huntress from DC Comics...she has no problem killing criminals and is very tough, aggressive, ruthless and warlike. Not to mention how she isn't afraid to be a bitch and is of Italian descent, much like Castle is.  
 


Blackarachnia from Beast Wars...she comes from a cruel background, given she was a Predacon for a time, is very tough and no-nonsense and is as intelligent as she is skilled and good with guns and other weapons. Plus, she's black and gold, and it goes well with Frank's black and white outfit.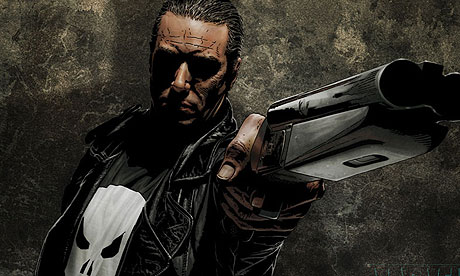 Renamon from Digimon Tamers...she's no slouch in the strength, speed and skill department, has zero qualms about killing her Digi-Bad adversaries, is very fearless, headstrong and no-nonsense and her powerful attacks would make for a very menacing threat to Frank's adversaries. Plus, she doesn't do humor or the like, and that would go nicely with Frank having no sense of humor at all. 
 

 
Tigress from Kung Fu Panda...like Renamon, she is very tough, serious and no-nonsense, not to mention is one of the strongest and boldest individuals around. Hell, if Frank didn't have his weapons, she'd be able to kick his ass, and Frank is one of the strongest, toughest, most skilled fighters around, even if it comes from miltary training and doesn't put him on par with the likes of Daredevil and Batman. So imagine how many lowlife maggots the two could destroy if working together. The fact that Tigress also lost her family makes them a good team up idea, too. 
 


Pixie from Monster Rancher...a high flying former baddy who now fights for the good side and means to vanquish evil, her super-speed and great strength are outmatched only by her lightning and energy bomb attacks, plus her fire forcefield and the aforementioned flying. Her brave, stubborn, hard-headed attitude goes hand in hand with Frank's own, and the explosive attacks she's uses would make a nice combo to go with Frank's grenades, rockets and such. The fact she looks something like a devil woman? Foreshadows the hell she and Punisher would send their foes to. 
 
 

Colleen from Road Rovers...she grew up ownerless on the mean streets of London and is a very sharp tongued, hard-nosed, spitfire kind of collie mutant femme fatale. Her skills in combat, agility and cunning are all to be considered, as is her nigh-devoid of fear personality. She's good with weapons and is very skilled as a nurse, so even if Frank got badly injured, she could tend to his wounds after the battle was over. Though of course, he'd have to make sure he was the one driving whatever vehicle they used invariably, since her driving skills are piss-poor. 
 


Felina Feral from Swat Kats...she is both a hot-headed Enforcer and easily the most capable, brave and competent of that group, even if you include her uncle, Commander Ulysses Feral. She is good with the gun, much like Frank is, and she is not afraid to use deadly force. She also does many supposed reckless things in her combat against evil, and Punisher could be said to have done this so repeatedly it wasn't even funny. Not to mention how her law enforcement gear is a good contrast to Frank's vigilante gear, and she could probably be a hilarious rarity in being one of the few law enforcement officers Punisher ACTUALLY GOT ALONG WITH, and vice versa. Her stubborness and temper would make Frank proud, too, as would her skills with flying helicopters, which could help in God knows how many tight situations.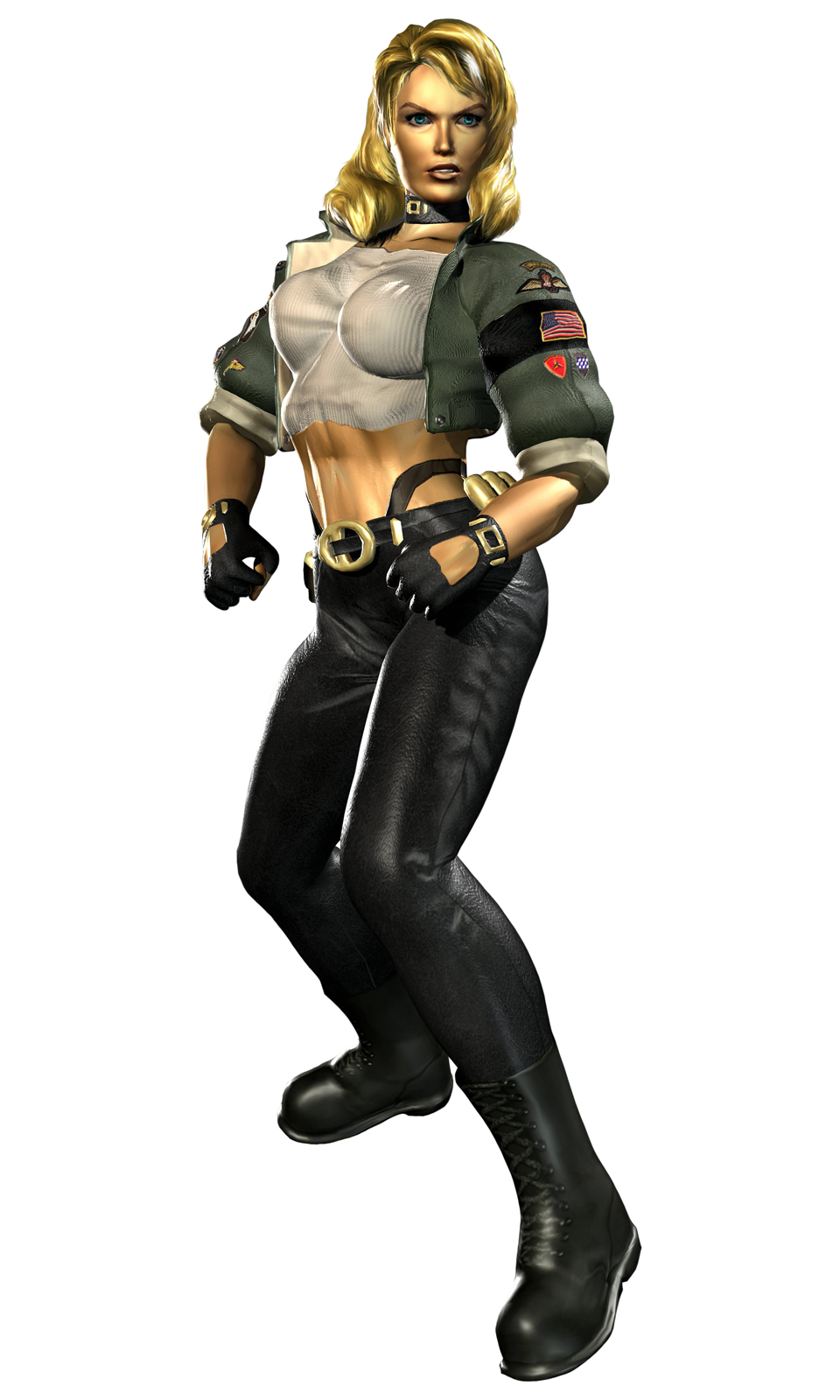 Sonya from Mortal Kombat...she is a headstrong, tough as nails, prideful and stubborn blonde bombshell who is as skilled in hand to hand combat as she is with her kali sticks. She could be another one of the very rare few law enforcement officers Punisher actually got along with, and her kiss of death fatality would put a nice frosting on the cake of his constant lethal weapon force.  
 
Anyway, those are my choices and my reasons. Please tell me which rough-like heroines you think Frank would get along best with and/or work best with as a team up battle partner in his war on crime, and state why you think he would get along well with that one next to each choice. I want to know not only your choice, but also your reason for making that choice. Enjoy, fellow Punisher fans!