Artists That Should Be Selected For Indestructible Hulk
1. Olivier Coipel
- One of the best. Do you know how much I'd give to have Coipel illustrate an arch or two?! I'd settle for even six issues!
2. Jim Lee
- He's one of my favorite artists in Marvel & DC. He's done work on Batman, Justice League, X-Men and several other titles. However, we haven't seen him do much, if any Hulk art. And judging from all of his previous work, he'd be simply amazing!
3. Marko Djurdjevic
- Loved his covers for Fall of the Hulks/World War Hulks. Would love him to do some interrior artwork on the Jade Giant.
4. Greg Capullo
- One of my favorite artists. Dark, gritty, violent and unique. He'd be a welcome addition to the Halls of Hulk. Who agrees?
5. Stuart Immonen
- If you seen or enjoyed his artwork, whether in the current "All-New X-Men" or "Fear Itself", it's quite evident that he's got what it takes to be onboard as main Hulk artist.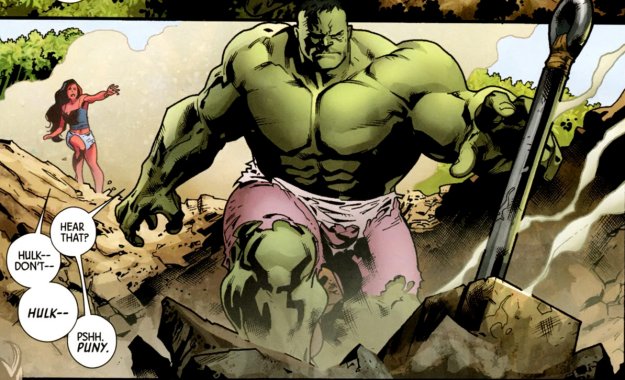 6. Terry Dodson
- I loved the artwork for Matt Fraction's Defenders. If you haven't read the 12 issue series, I suggest you check it out. It's different, yet still very entertaining.
7. Aaron Lopresti
- I can't believe that Marvel never thought of or allowed him to return as the main artist for the Hulk! Can you believe that?! Remember his excellent art alongside Carlo Pagulayan in Planet Hulk?
8. Greg Land
- Loved his work on Uncanny X-Men. Definitely should be a top choice. Am I right?
9. Mike Deodato Jr.
- If you loved his work, whether if it was when Peter David or Bruce Jones was writing, you know that this guy should be one of the top contenders. Loved his work alongside Peter David. If only comics could be that awesome again.
10. Richard Elson
- If you've read Journey Into Mystery or Thor, then you should be more than familiar with this brilliant artist. He can bring the action and drama within any frame of art. With that said, I believe he would do wonders for Bruce Banner & The Hulk.
11. Ron Lim
- This guy is awesome! His artwork involving Thanos (in Thanos Quest, Silver Surfer and Infinity Gauntlet) and Skaar (in Skaar: Son of Hulk) is some of the best you can get. He'd be welcomed back with praise if he wished to do a couple issues involving the Hulk.
12. Steve McNiven
- Another great artist. Plenty of potential to be had here.
13. Patrick Zircher
- He was the artist for the Red Hulk story arch "Hulk of Arabia". I mean, his style is pretty great. Personally, I think he has what it takes to be an artist of the Green Goliath.
14. Andrea DiVito
- Loved her work on "Annihilation" and "World War Hulk: X-Men". She's one I'd love to see come back and do more smashing art involving the Hulk and his enemies. Wouldn't any of you?
15. Esad Ribic
- If you've liked his previous works on Thor, Silver Surfer: Requiem and numerous other titles, then you know he has what it takes to bring a different, yet powerful look to the Hulk.
16. Jason Fabok
- I've been reading DC's Batman title "Detective Comics" and I've been immensely enjoying the artwork. Solid, strong, and just great to look at.
17. Paul Pelletier
- To me, this guy's artwork is as powerful and emotional as that of famous Hulk artist Dale Keown. And I truly mean that. He's done great work on Fall of the Hulks/World War Hulks: Incredible Hulk #606-611, Incredible Hulks #618-622: Chaos War & God Smash, and Incredible Hulk #630-635: Heart of the Monster. In other words... bring him back to the Green Goliath, Marvel!
18. Dale Keown
- This man is a legend! The least Marvel could do is bring him on for a couple issues! It's not like it would kill them to do it!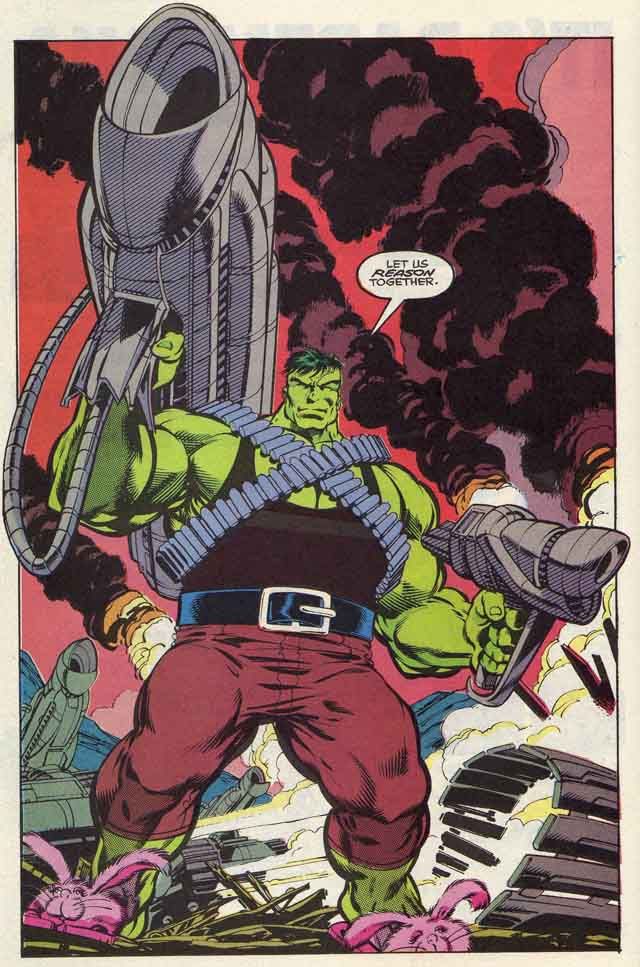 19. Carlo Pagulayan & Wellington Alves
- One who is famous for his work on Planet Hulk, the other a relative unknown artist (at least to me). Together these two have been making Jeff Parker's Red She-Hulk series one of the, if not the, best comic on the shelves. I'd be more than happy if they'd come on to work with the Hulk!
20. Steve Epting
- I've been a fan of his art since I first took notice of it during Hickman's Fantastic Four run... What?! I read other comics besides those involving Hulk and his supporting cast of characters. Anyways, I wouldn't mind him taking a swing at the Jade Giant.
21. Gabriele Dell'Otto
- Very taleneted artist. Should be used more often in Marvel & DC comics alike. I mean, did you ever see one of this guy's covers?! They're awesome!
23. Ed McGuinness
- While I despised Jeph Loeb's take on the Hulk/Red Hulk saga overall, I've got to admit that I did like McGuinness' artwork. He can really draw some epic action scenes! That is something most can agree with me on.