Today I will be listing my favorite vampire movies. Why vampires when this is a comic site...I don't know but here it is. Now vampires are perhaps some of the most overdone creatures in the movie industry but that isn't that bad of thing. For one the movie pool for these films is huge with a lot of decent works so putting together a list was easy. Putting them in order from best to worse that was the hard part. Here's my attempt if you disagree do put in your 2 cents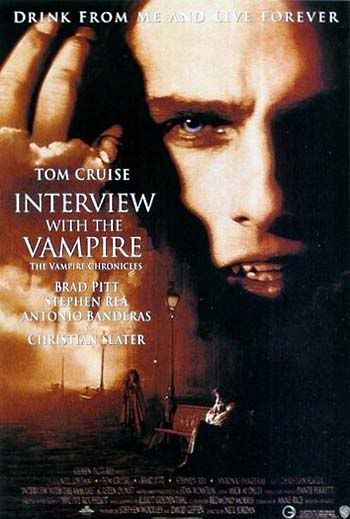 1. Interview With a Vampire (1994)
The original brooding vampire that was averse to killing for survival started here. It has never been as well done either. F-off Edward. In 1791, aristrocat Louis De Pointe Du Lac(Brad Pitt) is depressed and suicidal, until Lestat De Lioncourt(Tom Cruise) invades his life. Lestat, a vampire, Lestat gives Louis the choice of either death or life as a vampire. Louis agrees unaware of the monster he HAS to become to survive. He refuses to take human life and his different nature from Lestat creates friction between them. Oh yea Kristen Dunst is in this as a blood sucking child. (Directed by Neil Jordan)
2.Bram Stroker's Dracula (1992)
Bram Stoker's Dracula was Francis Ford Coppola's vision of the epic vampire tale. Jonathan Harker (Keanu Reeves) is assigned to a gloomy village in eastern Europe to help a count manage his affairs. He imprisoned by Count Dracula, who travels to London, in search of his reincarnated former love who happens to be Harker's fiance, Mina Murray (Winona Ryder). In Britain, Dracula sets into motion a reign of seduction and horror. Harker returns and with a band of hunter's, uncluding Van Helsing (Anthony Hopkins), take on Dracula.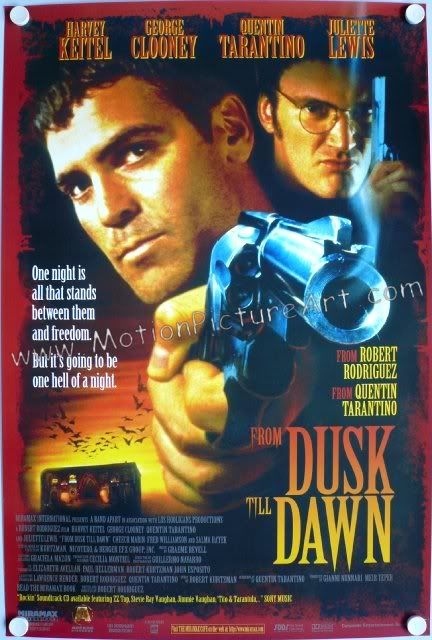 3.From Dusk til' Dawn (1996)
This movie is worth watching just for Salma Hayek's dance with the snake! Directed by Robert Rodriguez, From Dusk Till Dawn starred George Clooney and Tarantino as the Gecko Brothers. Bank robbers on the dash to Mexico. I dislike Tarantino's work personally but I must say that he co wrote the script and this movie had one of the greatest mid movie plot shifts of all time. Bloody, funny and clever, From Dusk Till Dawn should be on this list.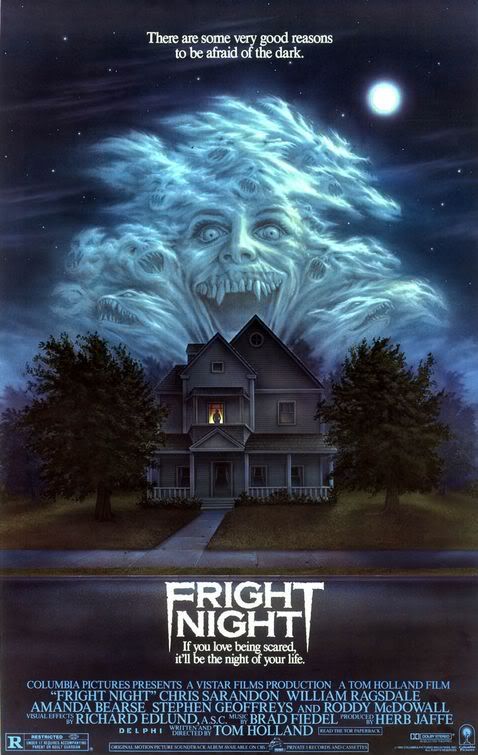 4.Fright Night (1985)
Charlie Brewster (William Ragsdale) discovers that his next door neighbour Jerry Dandridge (Chris Sarandon) is a vampire. After Dandridge confronts Charlie in his bedroom and threatens him, Charlie concludes that the vampire must be destroyed. He asks help from his idol Peter Vincent, a movie vampire hunter, who up to that point did not believe in vampires. (Directed by Tom Holland)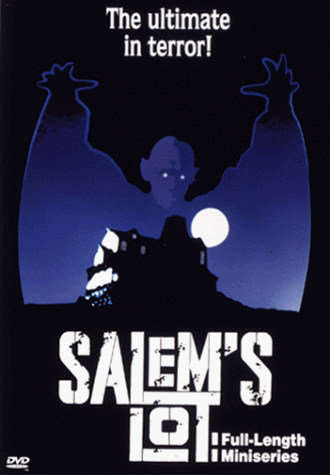 5.Salem's Lot (1979)
Suspenseful. Harrowing. These are just a couple of words to describe the chilling Salem's Lot, based on a novel by the horror king – Stephen King. A mysterious Mr. Straker, has moved into Salem's Lot. Soon after Straker arrives in Salem's Lot, people start vanishing and dying from oddly. Everyone wonders why, including Ben Mears an author who was working on a book based on the 'haunted house' in salem's lot. The house straker lives in.. (Directed by Tobe Hooper)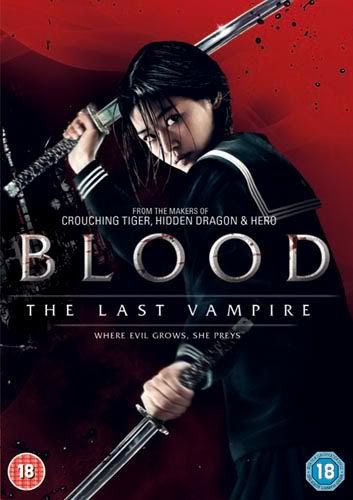 6.Blood: The Last Vampire (2009)
This movie is sort of like blade…but so so much better. In 1970, the four hundred year-old vampire slayer Saya is sent to an American military base in Tokyo by the Council, a secret society that hunts vampires. Saya is like blade half human and half vampire. She has a soul like her father and all the vampire powers of her mother. She is on a quest to face the vampire Onigen that killed her father. There are some beautiful fight scenes…honestly if you like 300 you will like this movie. Written by Claudio Carvalho, Rio de Janeiro, Brazil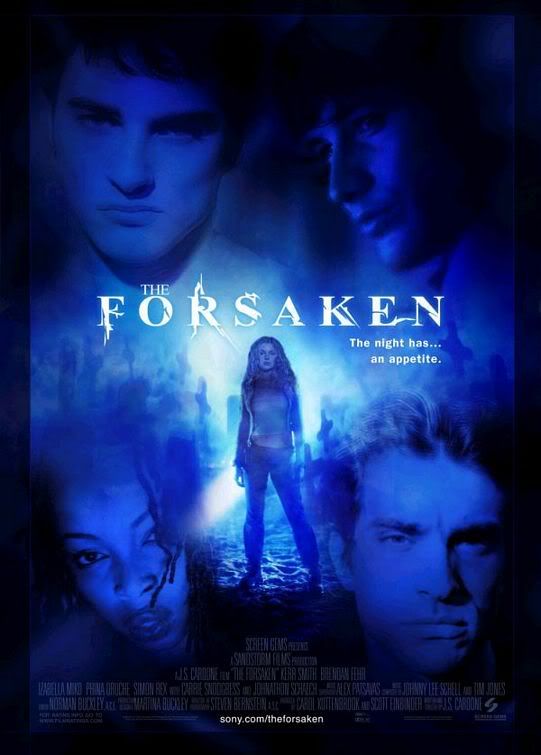 7. The Forsaken (2001)
Now this movie was a hit or a miss with vampire fans. I rather liked it. Sean is on a trip from L.A. to Florida to deliver a classic Mercedes and attend a wedding. Bad luck soon follows and after some incidents that leave him strapped for cash he picks up hitchhiker Nick. The luck gets worse. Sean soon realizes that Nick is not the laid back, aimless traveler he seems. His infected with the vampiric virus and on the hunt for the vampire from which it originates. From then on the pace just picks up! (Directed by J.S. Cardone)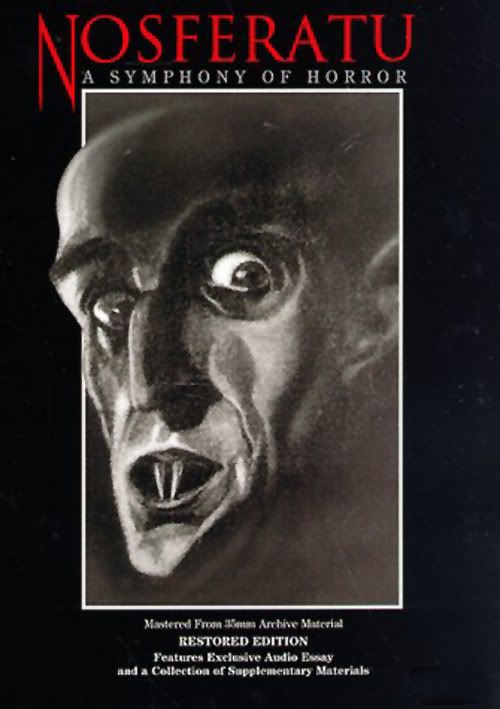 8. Nosferatu (1922)
Nosferatu may just very well be the creepiest movie of all time. F.W. Murnau's German silent classic is the original and possibly best Dracula adaptation, taking Bram Stoker's novel and turning it into a surreal dreams, hauntingly and harrowingly beautiful. Count Orlok, the grotesque vampire incredibly done by Max Schreck, is just maybe the most feral and bestial vampire ever created. Albin Grau, the film production designer created the "Nosferatu-type" vampire which resembles a corpse with animal features (elongated fingernails and incisors), not charming or beautiful, and definitely filled with intent of carnage. (Directed by F.W. Murnau)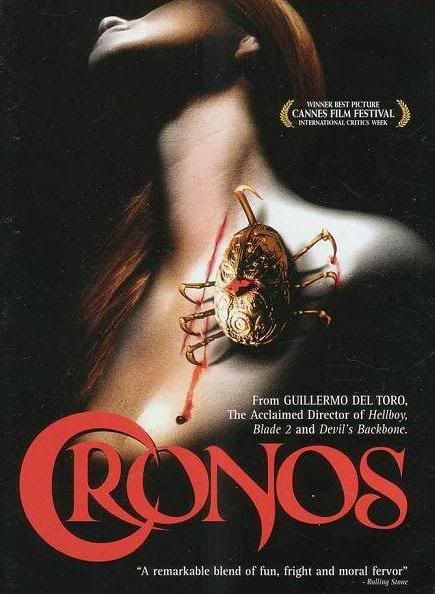 9. Cronos (1993)
In 1535, an alchemist invented the Cronos. The invention, created to grant eternal life to its owner, finds its way into modern times where it end up with an antiquarian. Enthralled by the odd gadget, Gris is oblivious that others are hunting for it. The gift of eternal life has become an obsession to a dying Mr. De la Guardia. Who will stop at nothing to get the "Cronos". (Directed by Guillermo del Toro)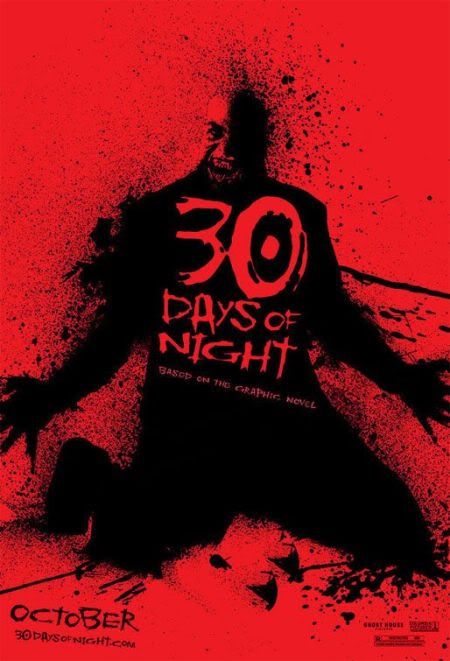 10. 30 Days of Night (2007)
Disagree all you want but the vampire world needed this movie. Enough brooding self loathing. This movie delivered vicious and thirsting monsters. Like – extremely thirsty. A month of permanent darkness in Alaska, isolated from the rest of the world, and unable to communicate with it. The setting alone sets a desperate struggle for survival and an ominous mood. Seriously if you like the animalistic vampires that have fled from the big screen then check this out. (directed by David Slade)
Honorable mentions.
These should have been in the top ten and will be on some lists…they just didn't make it on mine.
Near Dark (1987)
A young cowboy is romances a new girl in town only to find out that she's a vampire and her bitting in their lil foreplay, well it has some side effects. Slowly turning into a vampire, he is forced to join up with the girl and her 'family'. But when his own father and sister stop at nothing to find him he is forced to choose between loyalty to the vampires, or loyalty his own family. The writer of this also scripted one of the top werewolf movies of all time Bad Moon.(Directed by Kathryn Bigelow)
The Lost Boys (1987)
A difficult divorce and financial issues make a woman and her teenagers Sam and Mike settle down with her father in the town Santa Carla. At first, Sam seems loosely amused by rumors of vampires living in the small town. But after Mike follows a girl into a rough crowd at a local theme park, the rumors start to be confirmed. Fearing for his own safety, Sam enlists the help of two so called vampire hunters to save his brother and kill the other vampires. (Directed by Joel Schumacher)
Blade 2 (2002)
A new type of vampire has risen. The Reaper. A vampire consumed with an insatiable thirst for blood that they also feed on vampires, all the victims become Reapers after. Now their raging expanding population threatens the existence of vampires, and if left unstopped they will overtake the world. Blade, Whistler, and a tech guy Scud are recruited by the Shadow Council. The council asks for Blade's help in destroying the mutual threat. The alliance is uneasy and soon dissolves while in the midst of the growing threat. (Directed by Guillermo del Toro)
Let me in/ Let the right one in (2008/2010)
An odd love story but this movie is not twilight. Far from it. Both the original and remake follow he same plot. A young unattended and sunned boy who is bullied befriends a vampire who lives with an aging man whom protects and feeds her.