First off lets start by saying who doesn't like mangog? Who could possible hate this ugly faced son of a gun. He is by far one of the top coolest characters ever made. He's freaking strong. He could almost be considered the doomsday to Thor. If Surtur wasn't alive. Anyway lets start out with the unexpected. Mangog not kicking Thors a$$ but Silver Surfers a$$ lol.

Mangog vs Silver Surfer (alternate reality)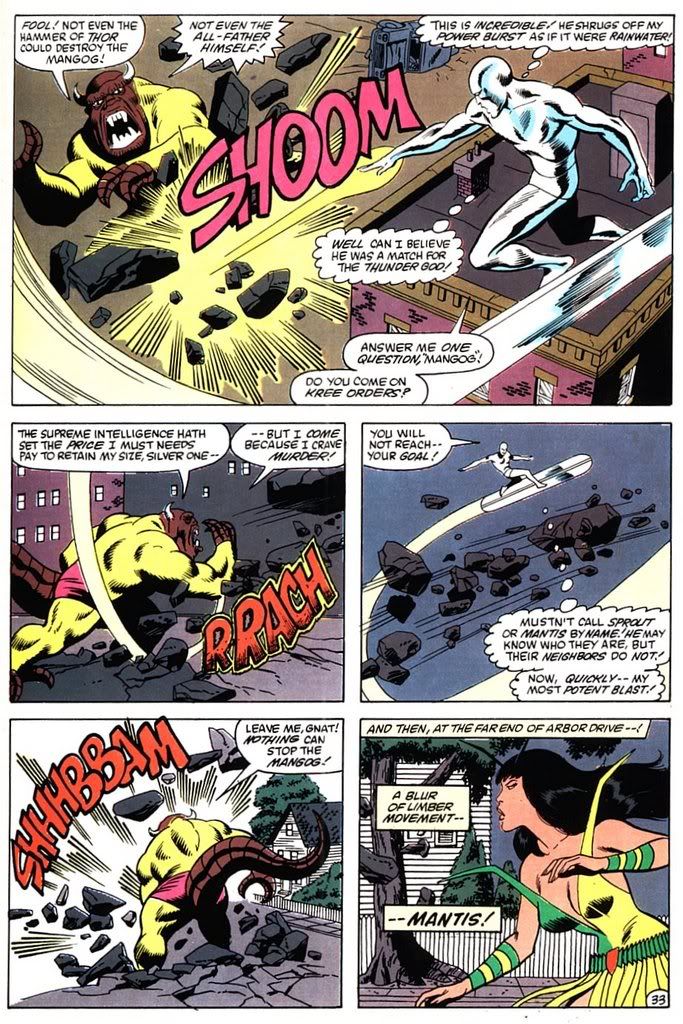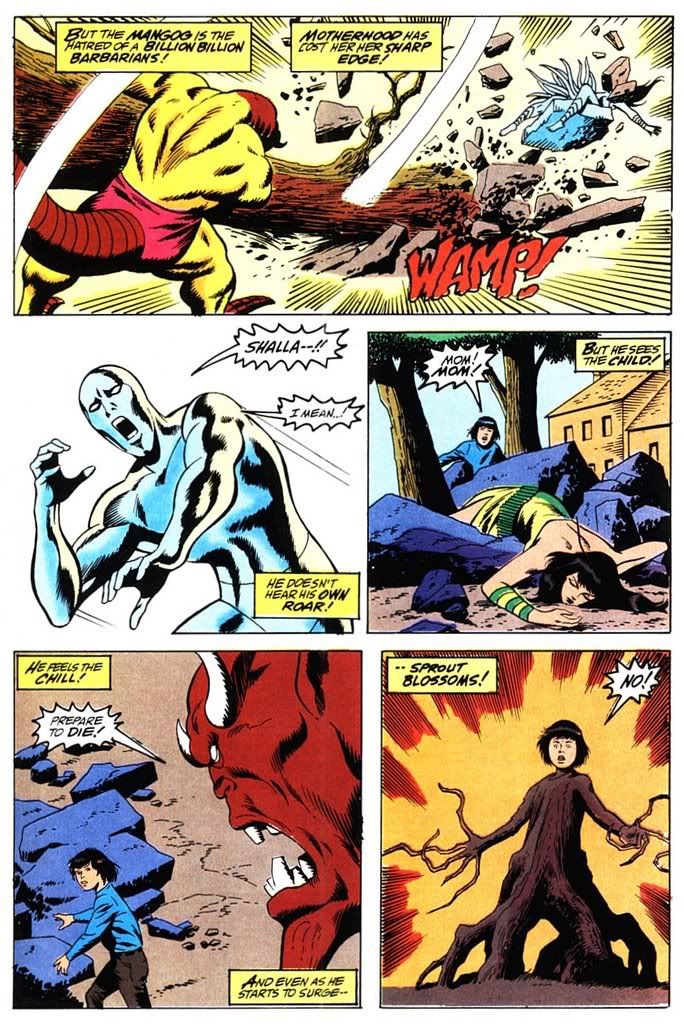 The Avengers are nothing but insects to Mangog.



I'll post more eventually lol Hope you like what you got for now.