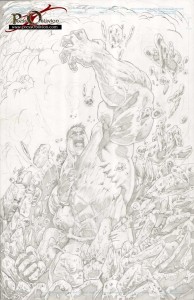 http://cgi.ebay.com/ws/eBayISAPI.dll?ViewItem&item=290260716382
Here's a little something that has been months in the making. Yeah, I'm that slow. I wanted to have this one up on ebay back in June, in time for the release of the latest Hulk Movie: The Incredible Hulk, staring Ed Norton and Liv Tyler, but that has come and gone by now and so has the hype as it were.
Never the less, I'm a die hard Hulk Fan and while it pains me to let this one go, I have some dept and some bills to pay and I'm hoping for a decent sale on this one.
Bidding will start at $50 with no reserve, which is really a steal for anyone looking to let this one ride to the last minute.
So, Check it out and let me know what you think and if you have the inclination and the desire to own this one personally, please make a bid, you'll never know, this one could be yours.
Thanks for lookin',
EJ