only 3 days left until this monster hit's the shelves...
Ivan Reis cover: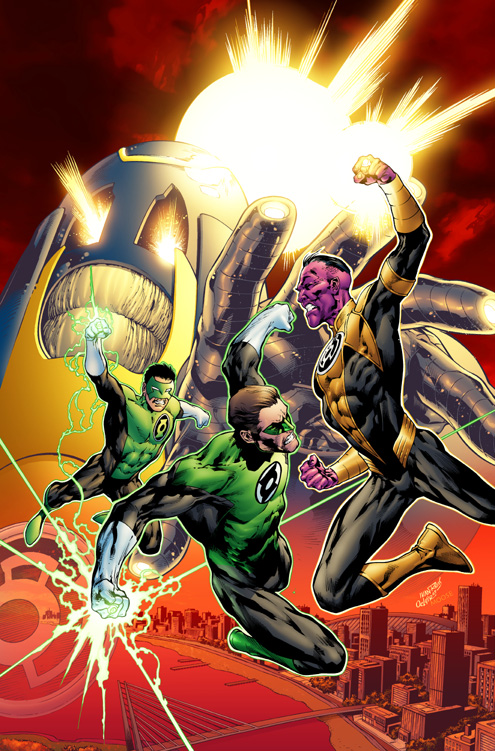 Alternate Gary Frank cover: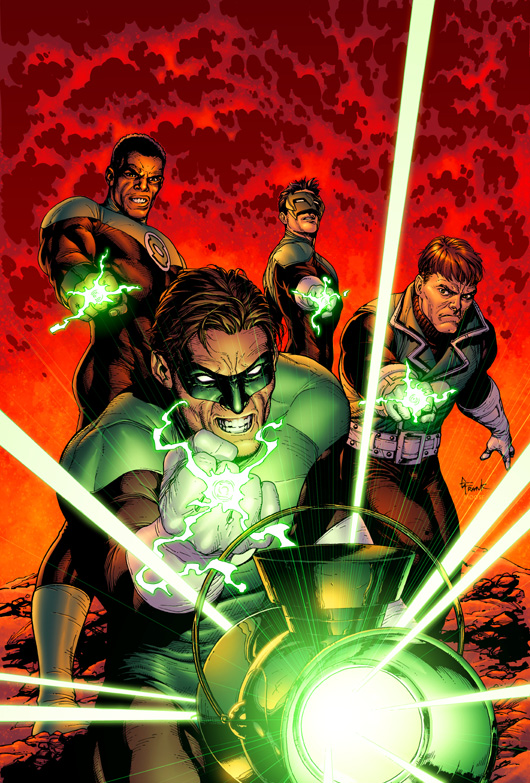 A splash page (I'm hoping, personally, the only, good though it is) from the issue:
to be honest i'm not too keen on Gary Frank's art... he doesn't seem to be able to pull off Green Lanterns without them looking crazy...
but it looks like the finally battles of the Sinestro War are going to come to a head in this issue...
is the Anti-Monitor actually going to grant Henshaws request and finally kill him?
what was the Anti-Monitors plans for the sinestro corps?
what new laws have The Guardians written into the book of OA?
are the Controllers finally going to step into the limelight?
all these and more will be answered, i bloody well hope lol
M