Gears of War is awesome, well so was the game and a few peeps were bumed there was no rpg tied to it. So Azra is pleased to give you a chance to kill some Locust's in an original rp. All you'll need is an excuse to get to the planet or tell me toake one lol)
Someone had been working on an effort to create a bioweapon, something that would turn planets into a world popularized by monstrosities. They would mame and kill and eventually reduce most the planet to nasty bloodstains. Regretfully this virus made it to a distant world. A stowaway on the Devils Fist had taken something from her employer which also led to her infection. Unknowingly starting to have effects on the population. A man by the name of Darkhammer sought to find some added security for his prison based world. Nordok had the resources to give a tighter security, Dark had a world to govern that was never something that was easy. With him came his Captain Kayle, a Keresh who was unparalel with a blade. As well as the security cheif Naamah a angel who simply was hard to rival. After a day of radio silence, after what sounded like something horrific Syapt sought to transport others to the planet to aid in the matters. First being her closest friend Salem Hex and then gathering others. Such as Urbs, through rumor he heard of Evolium and wished to obtain it himself. A bargain quickly made to give him three things made of the complex metal if he offered his service. Of course the primary weapon available on the planet being an energy rifle with a chainsaw bayonette.
(Brief summaries of enemies are below naming the look of them and then what they are for story purposes)
Drones the generic infected highly resiliant skin well armed and most of all relentless. Having lost almost all brain function the Drones are grunts and pawns send them in any numbers. Losses mean nothing to the empress.
Bruisers a much bigger stronger varient of the drone. Easily riping some of the toughest armored figures in half. Their weapons being biger than what the drones put to use.
Juggernaughts these are 13 ft tall giants that dont bother with weapons being able to smash through most things anyways.
Monsters the name was the most fiting of the thirty six ft tall heavy armed monsters.
Skap was a pirate and impressive swordsmen upon infection he became a disfigured monster. His improvised dual chainsaw staff having ripped apart many who resisted.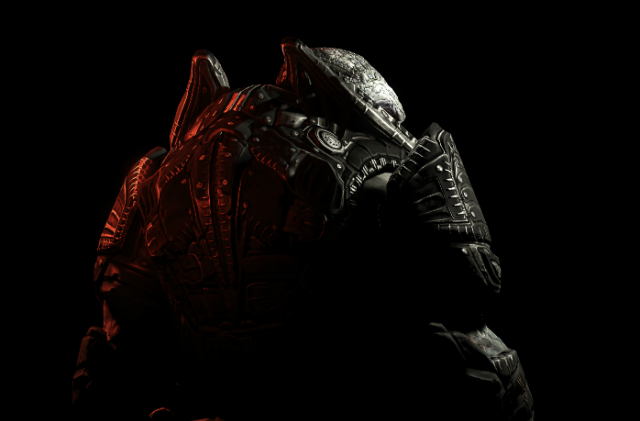 Teiro second infected victem Teiro is a massive brute of a mutation
Empress Oteya the carrier of the infection this mutated woman possesing vast abilities. The monstrosity taking hold up in the lowest section of the planet.