Continuing from this battle http://www.comicvine.com/forums/battles/7/mr-majestic-vs-lanterns/646104/
- Kyle Rayner hurdles towards Earth, finally falling to the might of Mr. Majestic like his comrades before him. The impact of his landing sends massive shockwaves throughout the area of downtown Keystone City. Wally West, annoyed that he might have to work on his vacation, quickly changes and investigates the area. He arrives and falls to his knees in despair.
".....No.....", whispers Wally.
"....Ugh..ugh *Cough Kaff*...Wally is that you?"
"Yeah its me Buddy, who did this?!"
"Him," Says Kyle pointing behind Wally.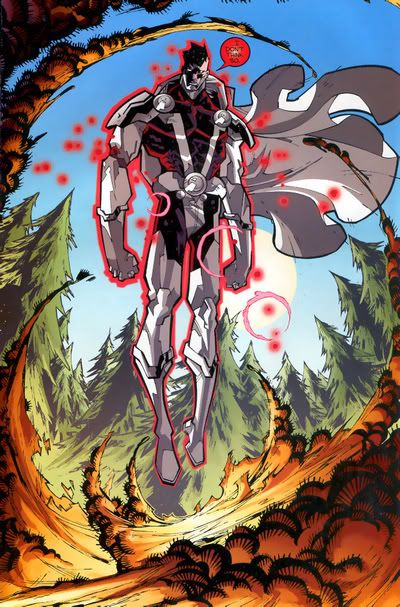 And with his dying breath, pulling Wally close, says "Avenge me!"
Dies.
Wally stands up. Majestic is already speeding towards him, Creation Blades, and Power Ring, in hand.
Rules:
- Mr. Majestic is prepared (For the most part) for the speed of a Flash after having already killed Barry Allen
- Mr. Majestic has the blades and a power ring ( I might take the blades away)
- Mr. Majestic is rested
- Both are bloodlusted but with morals...
Begin!!!