VS.
VS.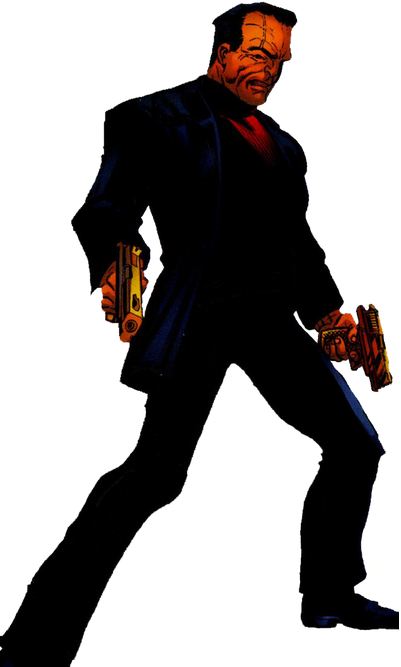 VS.
Scenario: Two-face, Kingpin, Hammerhead and Black Mask each all get 3 henchman
Two-Face: - 1 Semi-automatic, 1 Pistol, 1 Sniper Rifle (10 Shells) and a hunting Knife
Kingpin: - 1 Handgun, 1 Magnum and his Obliterator Cane
Black Mask: - Double Barreled Shotgun(16 shells), 2 automatic pistols and a pair of brass knuckles
Hammerhead: - 1 Assault Rifle, 2 Handguns and 1 Beretta
Location: Inside the New Orleans Superdome
Winner: - Via DEATH (Exception of Two-Face Heads/Death or Tails/Beats opponent Until unconscious) of all henchman and 3/4
Prep: - 24 Hours
WHO WINS?