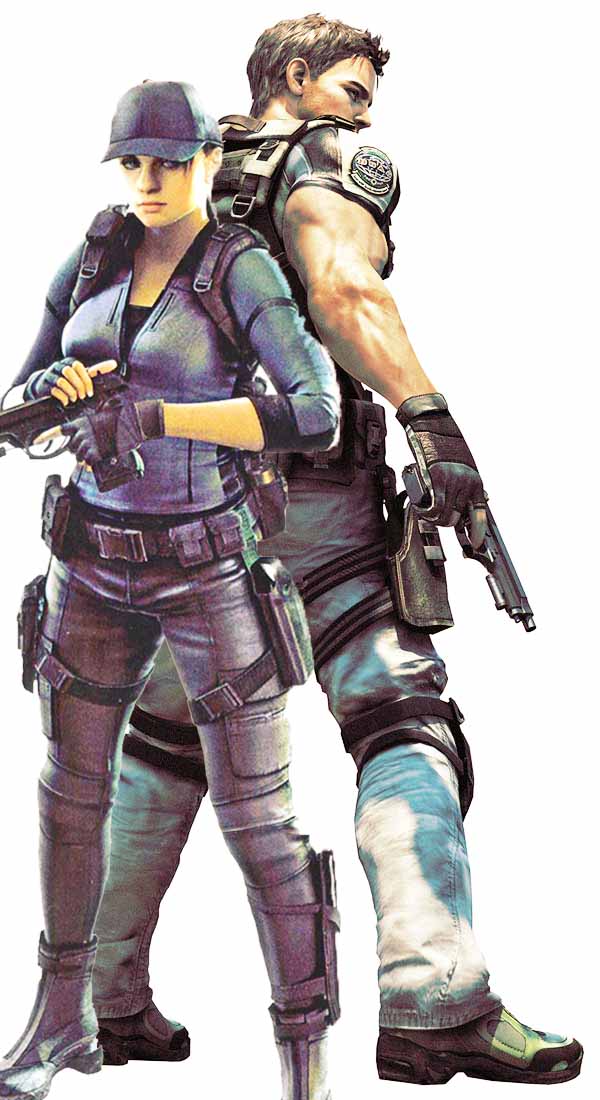 When it comes to hunting down all forms of sickening abominations against mankind, Team Resident Evil is the one to call. But, do even they have the combined might, to face the challenges ahead?
Featuring the likes of
Chris Redfield, Glock 17 Pistol (Infinite Ammo), Remington M870 Shotgun (21 shells), Colt Python (Loaded) 5 Frag Grenades
Jill Valentine, Beretta 92F/FS Pistol (Infinite Ammo), Grenade Launcher (6 shells of each type), MP5 Sub-Machinegun (300 shots)
Sheva Alomar, Beretta 92F/FS Pistol (Infinite Ammo) MP5 Sub-Machinegun (300 shots), Dragunov SDV Sniper Rifle (10 shots)
Leon Scott Kennedy, Blacktail Pistol (Infinite Ammo), Riot Shotgun (21 shots), RPG (Loaded)
Claire Redfield, Bowgun (Infinite Ammo), Grenade Launcher (6 shells of each type), Duel Ingram Sub-Machineguns (100%)
Ada Wong, Chicago Typewriter (Infinite Ammo)
HUNK, Matilda Automatic Handgun (Infinite Ammo), M4 Assault Rifle (100 shots 3 clips), 5 Flash Grenades
Jack Krauser, Custom TMP (Infinite Ammo), Infinite Grenades of all 3 types
Barry Burton, .44 Magnum Colt Anaconda (Infinite Ammo)
Does even this fearless squadron of zombie shooting, tyrant stomping maniacs, have what it takes to face...
THE GAUNTLET OF DOOM?!!
Monster Hunters
BATTLE 1: Familiar Forces
Tyrant Model T-002, Mr. X, T-078, and The Nemesis. Bare handed for the tyrants, can our heroes once again survive the horrors of Umbrella? Now, as most of us know, tyrants, instead of dying like good little monstrosities, tend to mutate. This fight is just to KO, if all enemies are incacipitated at the same time, it's over.
BATTLE 2: Modern Monsters
With the life of Bella on the line, this dynamic duo has been forced into mortal combat with our heroes. With no mind reading for Mr. Cullen, how will things fair for our two favorite modern monsters?
BATTLE 3: Carnivorous Killers
Frenzied, bloodlusted, and severely pissed off, Killer Croc and The Lizard have been set loose. Small firearms are the equivalent of a mild punch to these terrible terrors, how will the armed and dangerous Team Resident Evil fair?
BATTLE 4: Slasher Surprise
Armed with knives, machetes, and chainsaws, these iconic mass murderers are on the prowl for fresh blood.
BATTLE 5: Opposition from other world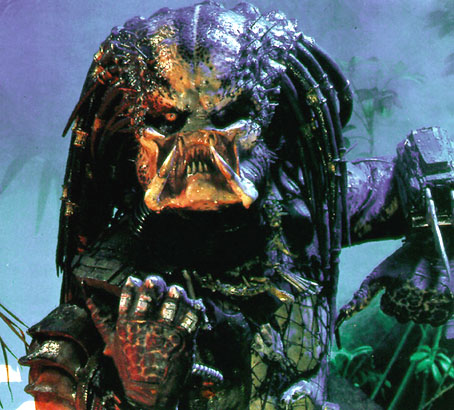 The Xenomorphs and Predators have been at war since the begginings of their races. But, just for this one hunt, the dreaded aliens have put aside their differences and joined forces to bring about the end of the Raccoon City Survivors. Our heroes are alerted to the Alien's acid blood, and no weapons at all for the predator.
Each combatant, in addition to the equipment discussed above, as armed with an additional 1 can of F-Aid Spray, 2 green herbs, and a combat knife. Rebecca Chambers is on standby with a full healing chamber.
24 hours between each battle. Supplies will be replenished between each. No wounds healed besides what Rebecca can deal with.
All fights will take place in the missile command center as seen in Resident Evil 5 (where Chris and Sheva inject Wesker with the serum). Fighters all start on one side, while monsters start hidden around the area. So long as one fighter is alive at the end of it, round 1 is over.
The Crazy Train
BATTLE 1: Those Who Are Without Fear
At least one combatant must successfully resist The Scarecrows fear toxin.
BATTLE 2: Just One Bad Day...
In an attempt to drive our heroes insane, much like he did with Commissoner Gordon, The Joker will orchestrate "one bad day" for each of them. Anything goes here, is years of zombie killing enough desensitization to get them through this?
BATTLE 3: Why so serious?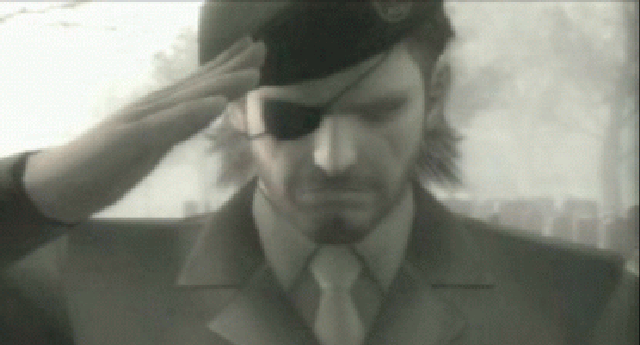 Team Resident Evil will choose on of their members to partake in a scowl off. All four of the above will stare unrelentlessly, all at the same time, at the unlucky warrior chosen to go through this torture. If the chosen Team Resident Evil member can last an hour without looking down, they win.
At least one Team Resident Evil member must go through all this, and come out completely sane FTW.
So, how bout it? Can the greatest monster hunters of the 21st century survive this endless onslaught of pure terror? And if they can, how will they fair in the...
BONUS ROUND
All together, Team Resident Evil will face their greatest enemy.
ALBERT WESKER
Fight takes place in an amusement park. Wesker starts at the top of the highest ride, 200 feet in the air. Team RE starts on ground level, 50 feet away.