Rules:
1.This will take place in a controlled environment. Lets say the place has a 1,000 foot ceiling, and over a grassy plains that's 10,000 ft by 10,000 ft.
2. Weather Control is allowed, we'll call this place a little pocket dimension created by some Wizard who teleported them there and placed some spell on them that compels them to fight each other.
3. Each team gets 2 days to prep. Neither team has knowledge of the other team's player from the alternate universe. Therefore, any information related has to come from their Teammate, including powers, capabilities, etc. As well as information on their own powers, personalities and etc.
4. Classic Thor, Pre-52 Superman to clarify these two. Wonder Woman and Sentry at normal levels (Sentry is psychologically stable and the Void is blocked).
5. Thor has his hammer, Wonder Woman gets her sword and lasso.
6. Before you post a Sentry and Superman stomp post remember, Wonder Woman and Thor are warriors from birth, those two with prep will make a lot more headway than Superman and Sentry with prep. This should even out any advantage one team has over the other.
7. No grabbing artifacts, no sun dipping, no odin force.
8. State your winners and why.
vs.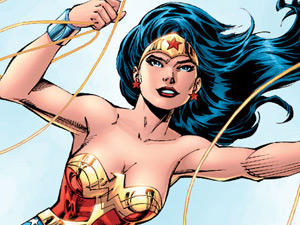 Round 1: Pre-New 52 DC, without any amps (so no Superman with cosmic armor, or Superboy Prime levels, or anything like that, this is him at normal levels, same for WW).
Round 2: New-52 Versions of DC characters
Thanks for reading,
Floopay