Ok let me express my opinion 
 
This is some info on how powerfull Rune Thor is  
 
 

    
 
This version of Thor outclasses any version of Superman (except Thought Robot/Cosmic armour). Scan above showns that he became omniscent.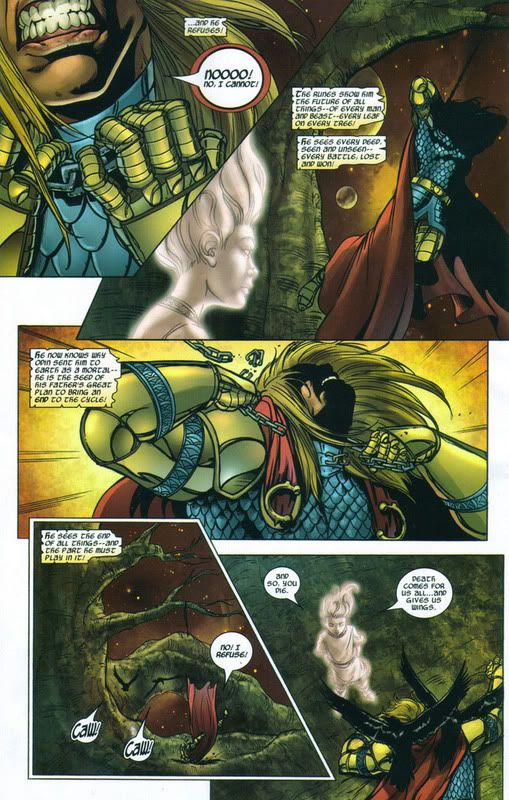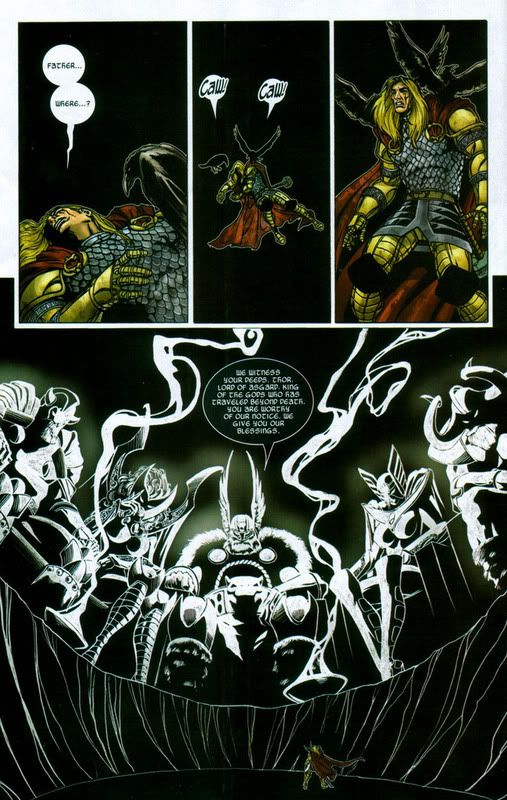 This Thor evolves past Death - becomes essentially immortal.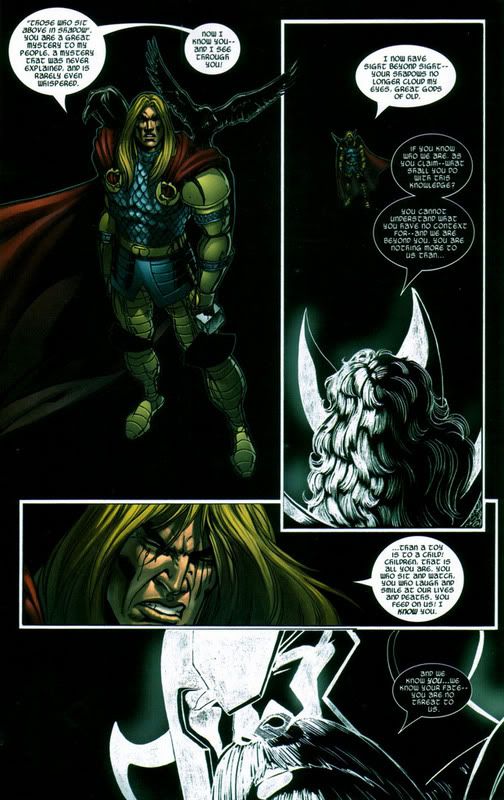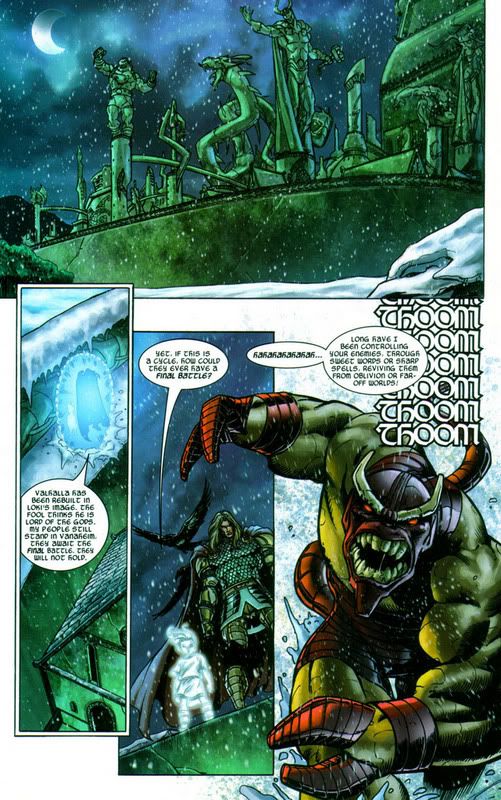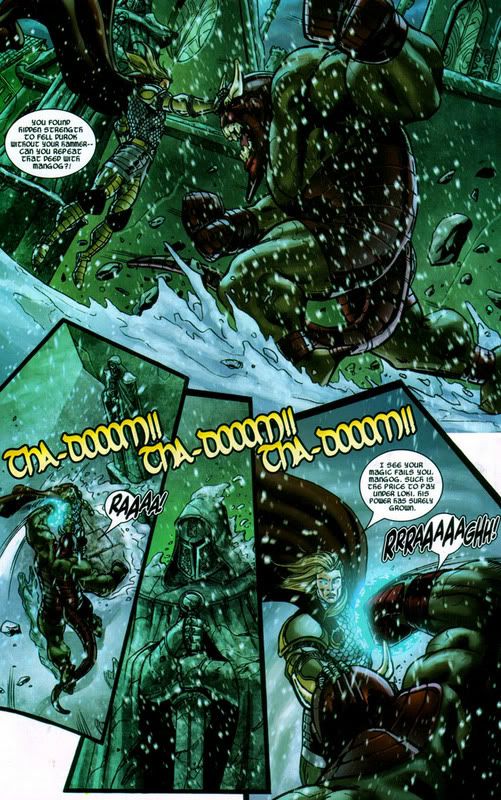 Giant strength boost he stops Mangog effortesly with one hand and mangog's strikes have zero effect on him (extreme durability boost). And note that Mangog was stronger than Classic Thor (strength enough to lift incalcualbe weight such as Midgar Serpent and Odin sword or to reverse Ygrassil Engine feat which requires at least multi-planetary moving strength).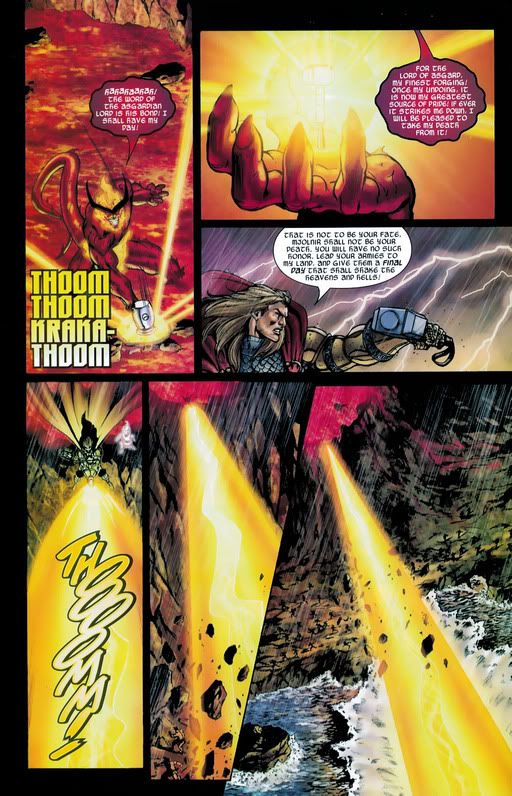 With one strike he complelty destroys the dimensional barrier and alows Surtur to march in Valhalla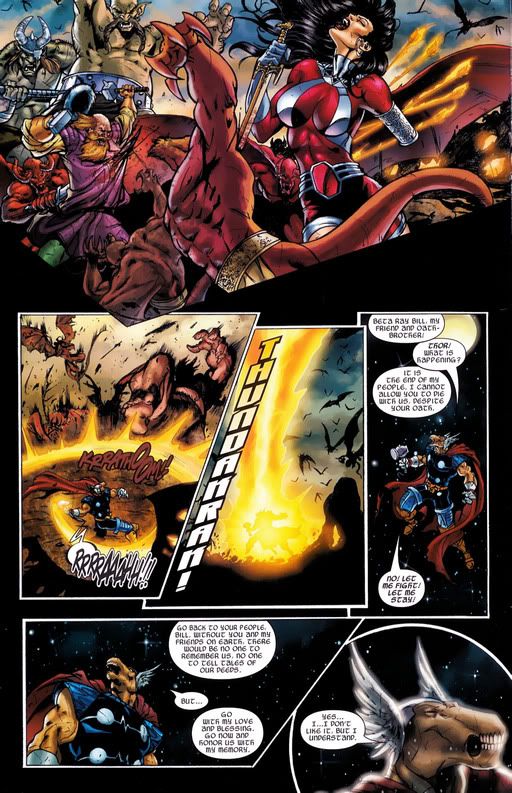 Teleports Bill to another Galaxy (which is evident in GodHunter)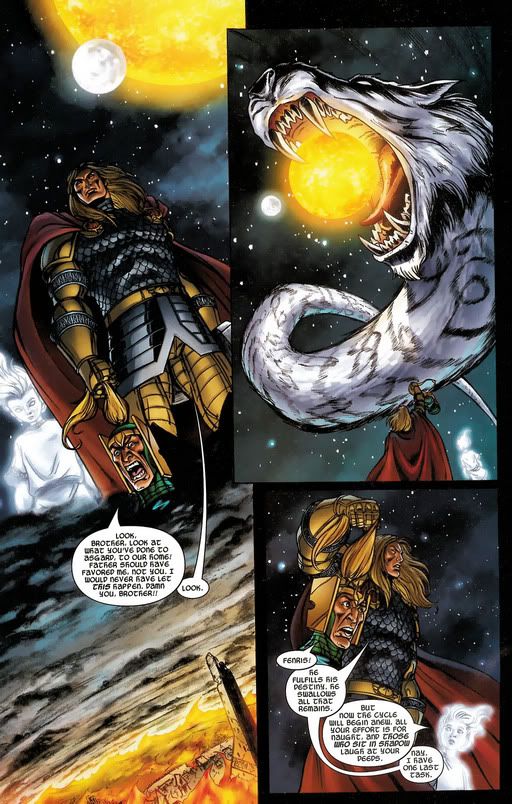 This was done (note Fenris how he swallows the stars) 
 
Now for the top showing - breaking the cycle of Ragnarok (chainging the destiny compeltly) and destroying Those Who Sit Above In The Shadow 
 

    
 
This scan explains what are Those Who Sit Above In The Shadow - Gods to Gods (even Odin was nothing compared to them)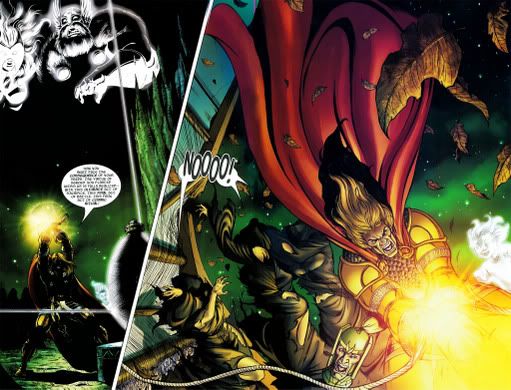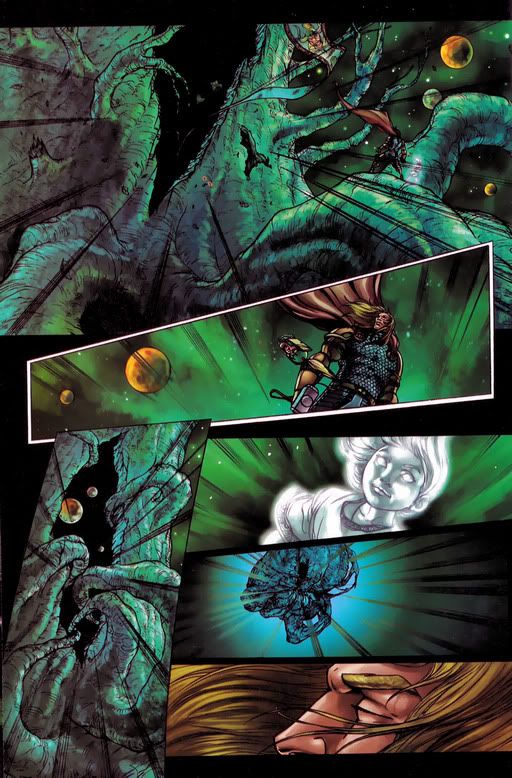 Destroying the Ygdrassil Tree (which is holding the Earth and nine worlds (dimesnions) )  
 

    This is Ygradssil tree with nine worlds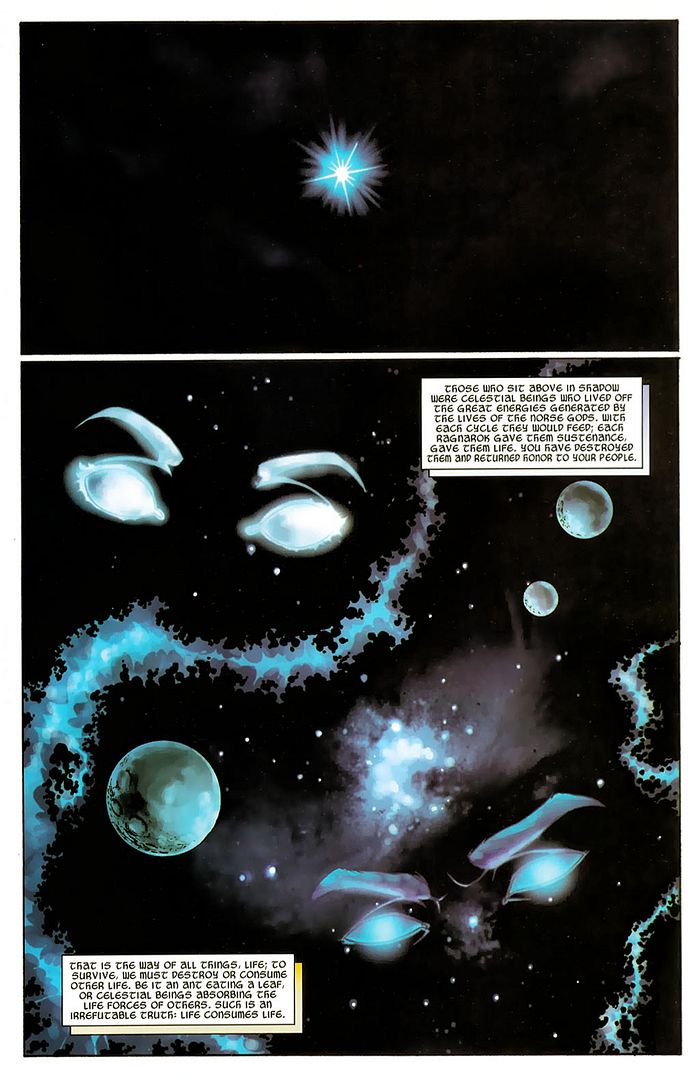 Now one explanation on who are Those Who Sit Above In The Shadow. The scan states Celestial beings (so they might be like celestials) they have invented the Ragnarok and were creating/recreating Asgardina race(Odin, Fenris, Midgar Serpent...) many times. There is also one hint on who they might be. On the scans above(when Thor first meets them) there is one paragraph refering to them as Gods of Old, which indicates that they might even be Elder Gods, since Elder Gods(Chthon, Set, Gaea and Oshtur among others kiled by Demogorge) were first Gods and they are referd as Old Gods. although those are my speculation it's evident that Those Who Sit Above In The Shadow are high abstract level (like Eternity, highly fed Galactus, and other members of Cosmic Compass), since on the scans above we see them merged with Universe.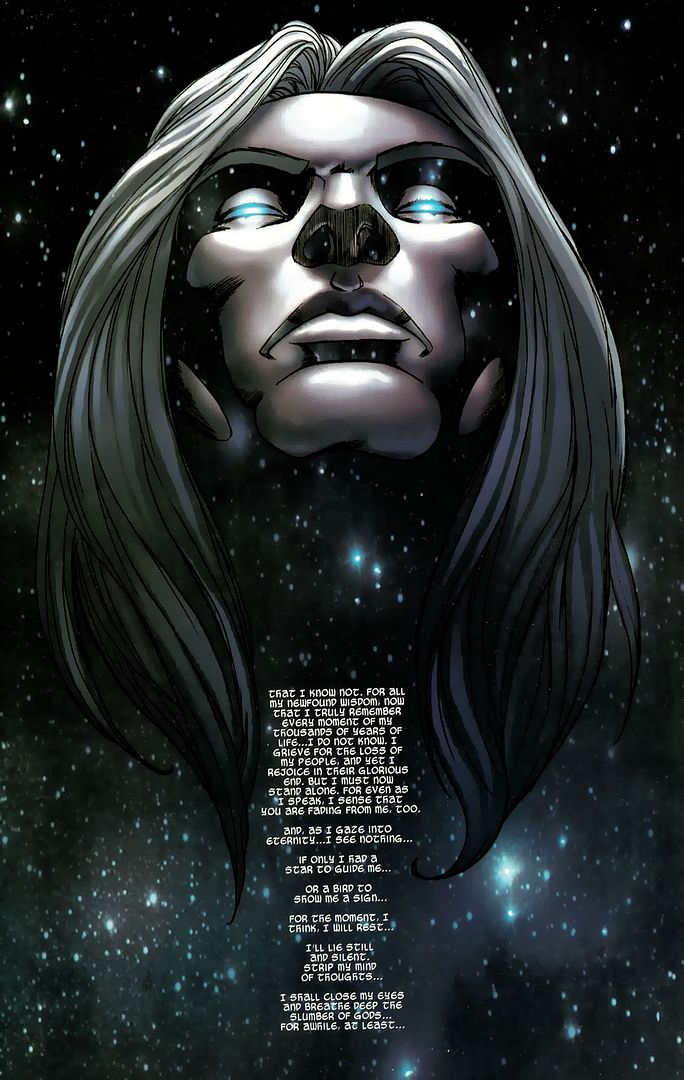 Now with this scan we see that Thor himself was on that level of power (and more since he killed all of them). behold Thor merged with Universe just before he went in some sort of Odinsleep.     
Note that every atribut of Thor (strength, durability, OdinForce he had in that time ... ) was skyrocketed. He killled several being which were on abstract/elder- god level with ease menaning that he is abstract/elder-god level team buster (one tier above those tiers at least)
 
Now for the Superman - vast knowledge was the main power of this Superman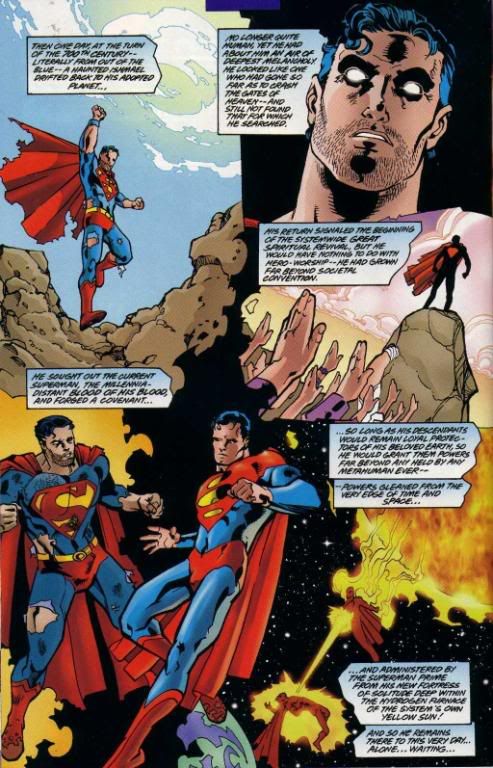 He emerged again in 853rd century after 150 centuries in Sun.   
 
 
 
    
 
 
 
 
And he recreated Lois from DNA he saved from Solaris and with help of Superman from fifth dimension (he wasn't omniscent)
 

     
 
The fact is that he couldn't even see that universe of Cap. Atom was going to be destroyed (clear indication that he doesn't see the future of every being like Rune Thor), and he welcomes this Cap. Atom to his universe (Cap. Atom escaped destruction of his universe and ended up in Superman's Prime 1000 000 universe )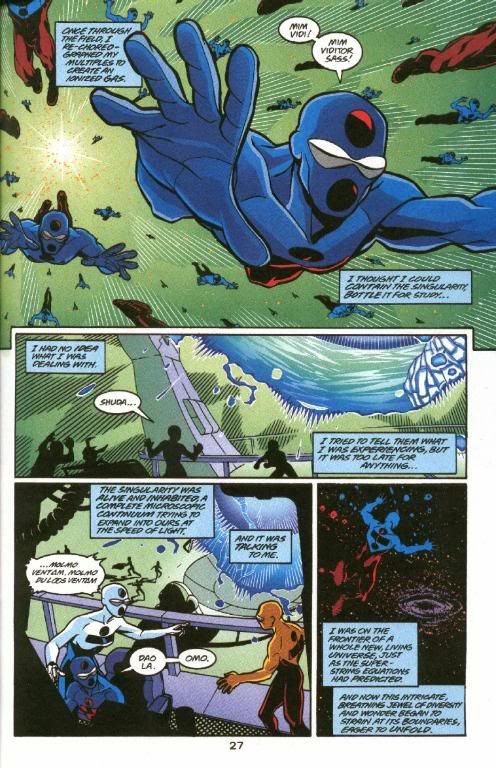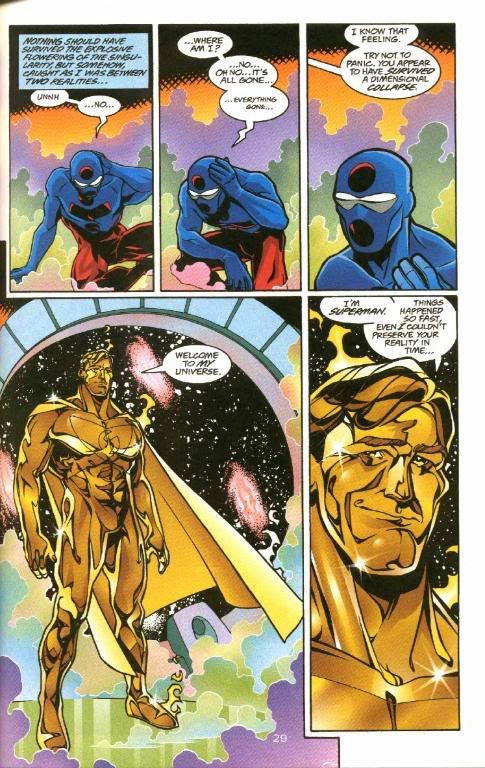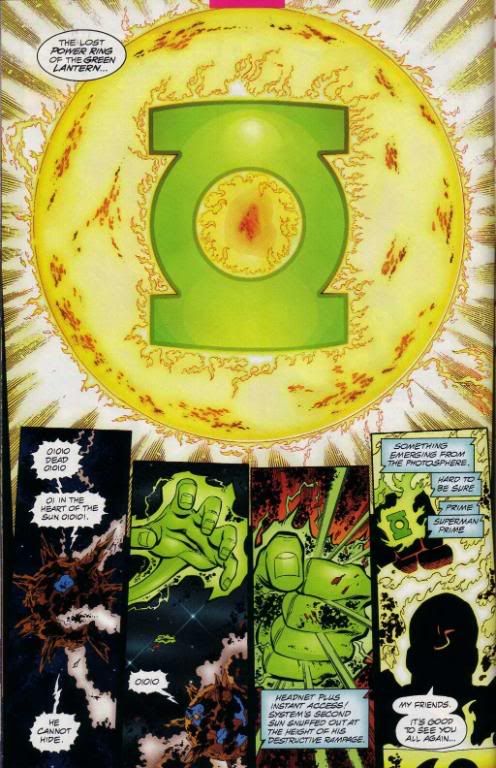 He neded the lost Power Ring to defeat foe which isn't even on Odin's level ( Rune Thor was far more powerfull than Odin)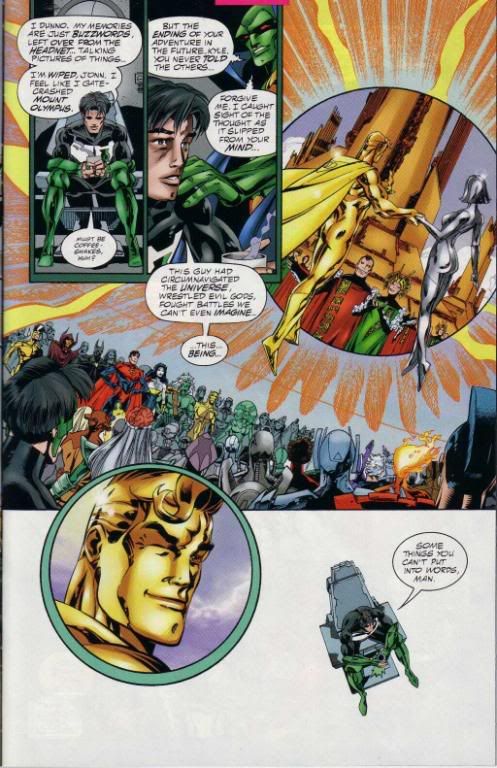 One important fact Superman Prime 1 000 000 circumnavigated the universe, and we see Rune Thor in last scan becoming one with the universe, so that feat alone proves that RT is > SMP 1 000 000, also he wrestled evil Gods (Well DC doesn't even have a skyfather on par with full power Odin not to mention some gods on par with Elder Gods). 
 
With that being said, I want to hear your opinion Viners.