michael myers:
height: above 7 ft tall
stronger than 2 triple H's
smarter than the advrage killer
uses stalking techniques and ninja vanishes
drives cars and climbs quietly on walls and cealings (if you ever watched redemption)
is semi-immortal and powered by inner demon.








jason vohees:
height: above 6 feet tall
stronger than two hulk hogans
kills anything in sight especially if they're teenages having sex. (he really hates that)
he walks when you look, runs when you don't look. when you turn back he's in front of you.
he's semi-immortality is created by the evil force of his mother's will.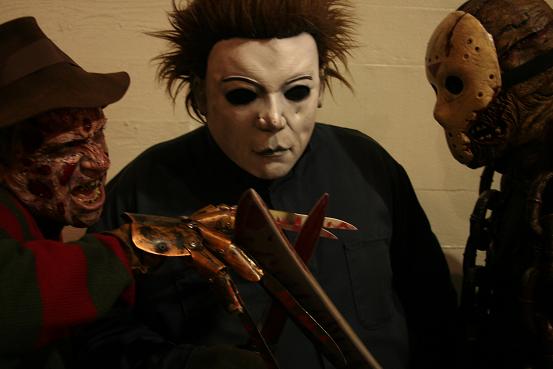 the battle takes place in fready's realm. and then out side on the streets somewhere later on.