http://marvel.wikia.com/Charlie_Cluster-7_(Earth-616)
http://marvel.wikia.com/Parker_Robbins_(Earth-616)
Fantomex is armed with his two guns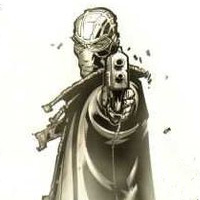 The Hood has his two guns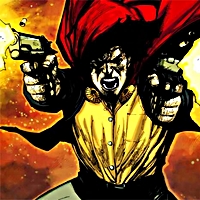 fight transpires in this Gotham City street, blocked off by police cars and barriers with 50 ft in between ...
Combatants start 20ft away from each other, Barriers indicate where the two cannot cross ... lest they be sniped out by .....
Deadshot, armed with picture M4 w/ scope, wrist shot, and 15 throwing knifes ......
http://batman.wikia.com/wiki/Deadshot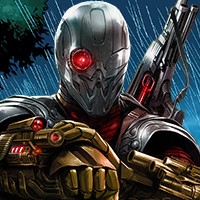 and
Deathstroke, armed with picture sniper rifle, an automatic pistol and promethium sword ....
http://batman.wikia.com/wiki/Deathstroke
... who are on two separate buildings across the street from the boundary lines (barriers/police cars) and have full visual on the two combatants .....
-Snipers can be seen from their respective buildings by each other and the combatants ..
-Misdirection, illusions vs Invisibility and levitation, magical illusions
-Shoot to kill
Round 1: Fantomex vs The Hood
THE DUEL
-Fight starts at 12 o clock midnight ....
-Snipers cannot be misdirected by Fantomex......
-The Hood cannot transform into Nisanti demon form but has his other magic abilities derived from the hood and boots ....
-Misdirection will work on The Hood, but with his magical powers he has high resistance to mental attacks and forms telepathy .....
-Magical illusions will work on Fantomex, but with his mental powers he has high resistance to mental attacks and forms telepathy .....
-Fight ends at 12:30 ....
Round 2: Fantomex and The Hood vs Deadshot and Deathstroke
ESCAPE GOTHAM CITY
-If by some miracle neither of them die by 12:30 .... then both snipers (Deadshot/Deathstroke) take matters into their own hands in order to bring this matter to a decisive draw .... by killing both combatants ....
-Fantomex and the Hood have to escape in a nearby police vehicle (5 min head start) and make a mad dash for Wayne Tower 30 miles away at the peak where Batman awaits outside with the Bat-jet ....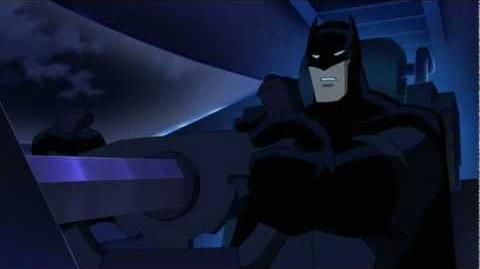 .... to pick them up and deliver them safely out of Gotham City ...
-Deadshot and Deathstroke have motorcycles at the bottom of their buildings, if Fantomex and Hood make it into a cop car, the sharpshooters are in hot pursuit in 3 minutes, they are riding ...
... these bikes are slightly faster than the cop cars and they are using their secondary weapons (wrist shot/automatic pistol) .....
-Police cars are slightly damaged with popped tires from the spray of bullets from the previous match ...
-When the Fantomex/Hood team make it to the tower and exit the vehicle, they must climb the outside of the tower with their pursuers not too far behind (if they haven't already been dealt with) ...
-After 30 mins (at 1:00 am) Bruce will become bored of sitting around waiting for these two idiots to get there and leave without them, he has a Justice League meeting to attend and cannot afford to be late (Batman is never late)
Round 3: Fantomex, Hood and Batman vs Deadshot and Deathstroke
THE LAST STAND
-If they haven't shaken off their heat, the Fantomex/Hood duo must fight them on the roof of Wayne Tower, Bruce can jump in after 5 mins if the going gets too rough for the team, but if he gets wounded or killed, then the team must kill the assassins and take the Bat-jet out of the city ....
-Rules from the previous round concerning the duration of Fantomex's and the Hood's abilities are sustained ...
-Snipers can be misdirected by Fantomex, but both have a strong grip on reality .....
-The Hood is allowed to transform to the degree he was when he fought Wolverine if he suffers a fatal wound ...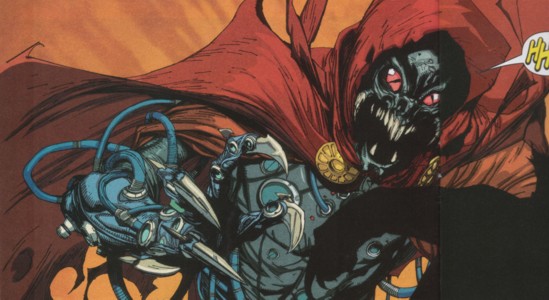 (killing the snipers is optional in rounds 2 and 3)
Can Charlie Cluster and Parker Robbins team up to escape the peerless aim of their pursuers, escape in a police car, make it to Bruce Wayne before he gets impatient, and survive the ordeal???
YOU DECIDE!!!!!!!!
Morals off
EXPLAIN WHY EITHER COMBATANT WINS IN DETAIL ... FOR BOTH ROUNDS!!!
GAME ON!!!!!!