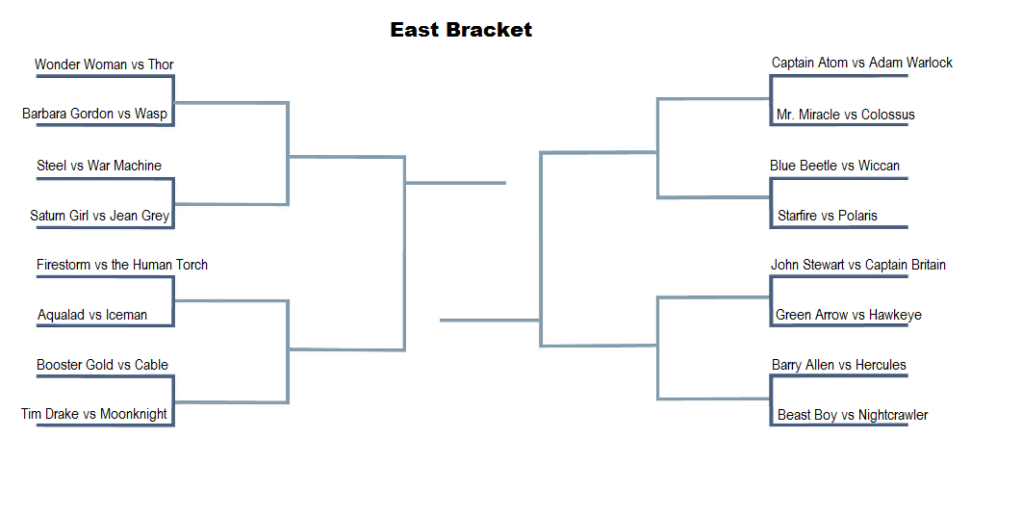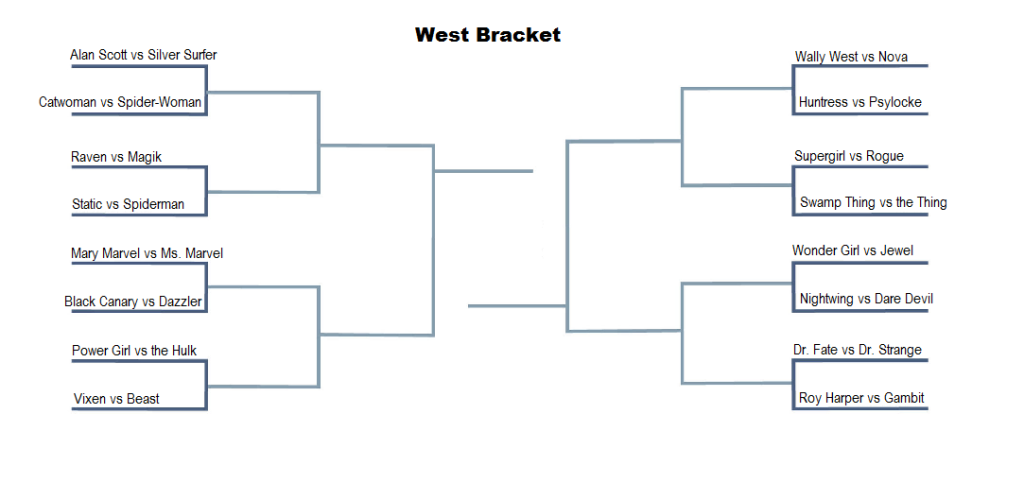 Rules:
- Fightss take place in an abandon city. Characters start on opposite sides of the city 10 miles a part.
- Win by KO, Death, Submission, Forfeit. (no BFR)
- Morals on, but everyone fights to survive.
- Standard gear, no prep. (no Phoenix, no HoM powers, Cable has TO virus, etc.)
- Characters only have knowledge of others from their own Universe.
- Winners move on, losers are out.
- In the Final Four the North Bracket winner faces the South Bracket winner, and the East Bracket winner faces the West Bracket winner.
Make your picks!