The Anti-Monitor of Crisis on infinite Earths at his most powerful (who is extremly powerful).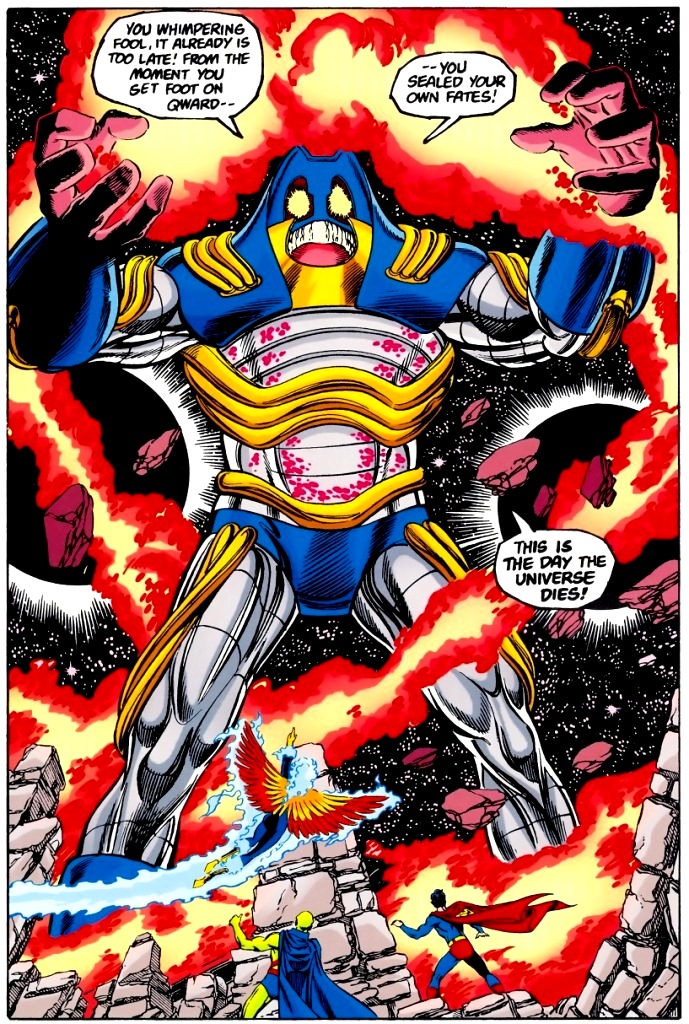 vs
These universes:
and
How the set up is basically like Crisis on infinite Earths if you ever read the story, The Anti-Monitor has already started to destroy everyone of these universes and he has the Psycho Pirate and the Shadow demons at his disposal.
How long will these universe last?