Anung-ite Powes for those who don't know. Yes its like a stronga$$ night crawler vs flash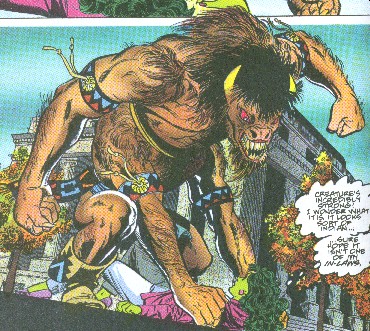 Powers/Abilities: Anung-Ite possesses superhuman strength and resistance to injury comparable to the She-Hulk (Class 90). It can assume an immaterial form to pass and reach through walls, teleport at will and reappear in smoke. It also has sharp claws that can rend through most substances. Anung-Ite might also be able of splitting in two, but this is unconfirmed.
Physical Description: Anung-Ite resembles a minotaur like the one from Graeco-Roman Mythology. It has the horns and head of a bull or buffalo, as well as one thorax (ribcage) on top of the other, each with a set of arms.






Who wins???