I signed up to put my two cents in for the power battles but i keep finding more and more on this site. I had no idea there were forums on here until a bit ago. Even cooler that there's is a little art section. Feel free to drop a critique down though these have already been absolutely raped on another forum (brutally honest critiques...note me if you want that kind of tough love help... i can't guarantee you won't cry).
These are just wild bits from my mind.
Some pencil work.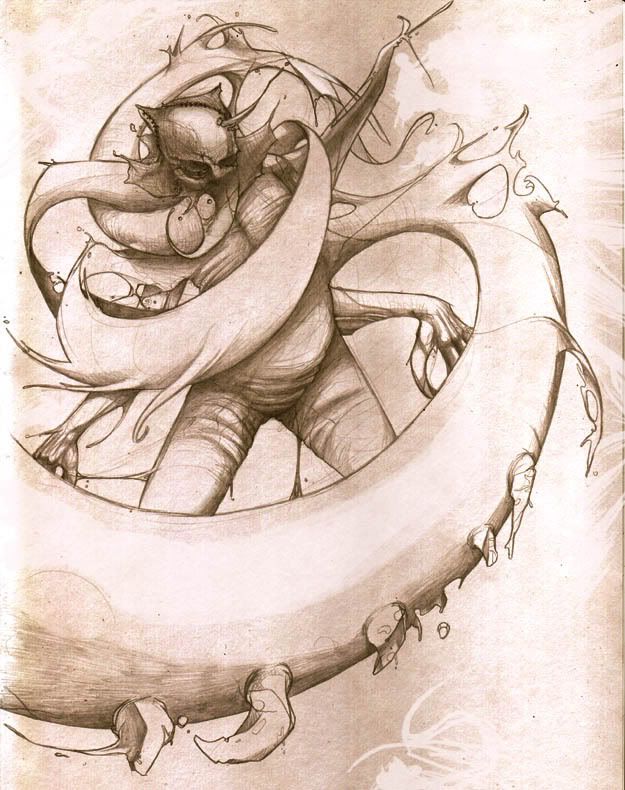 ClayFace ala batman begins style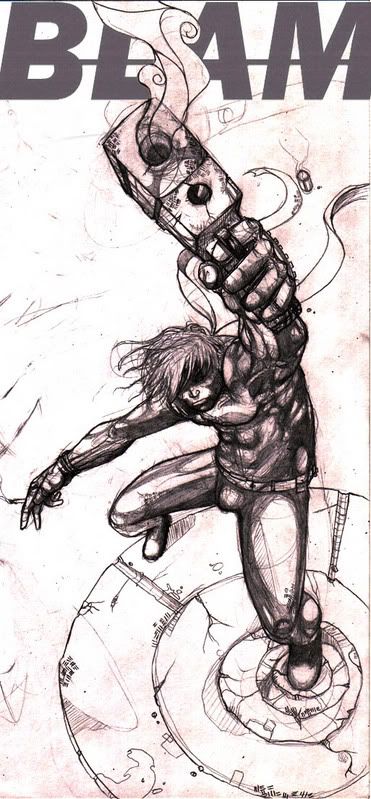 MetalGear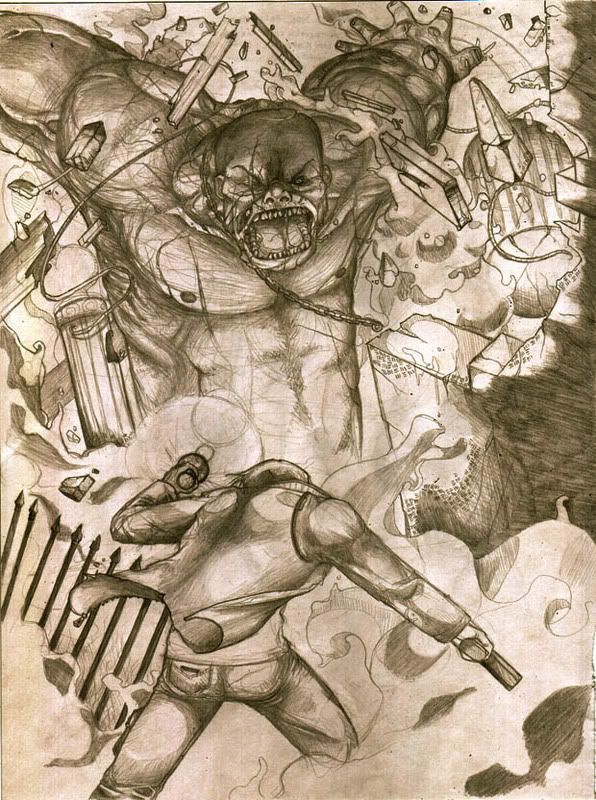 RE stuff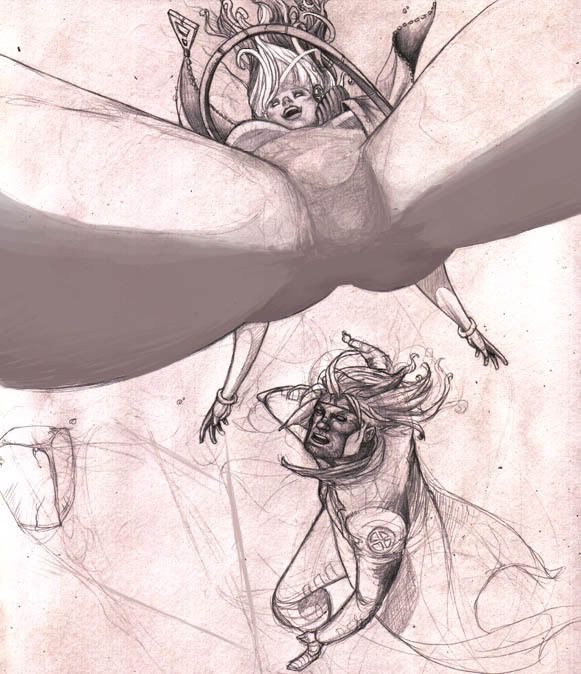 Rogue and G-man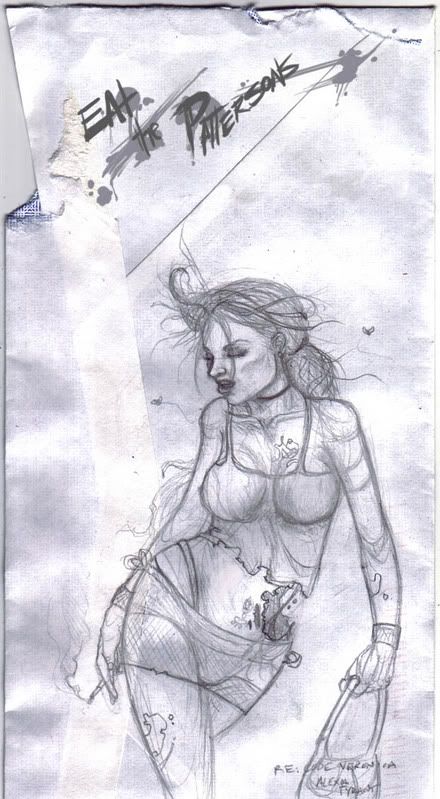 promo for a friends new book, Cereal and Pajamas from Ape comics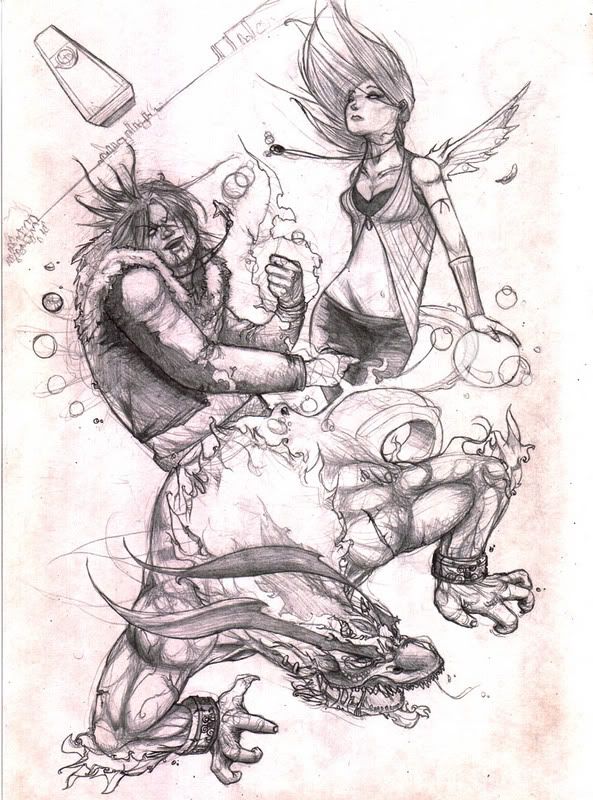 FFVIII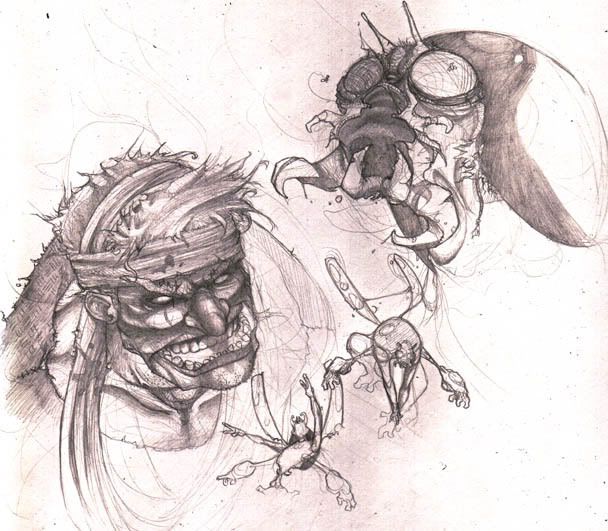 TMNT love. Ratking and Baxter Stockman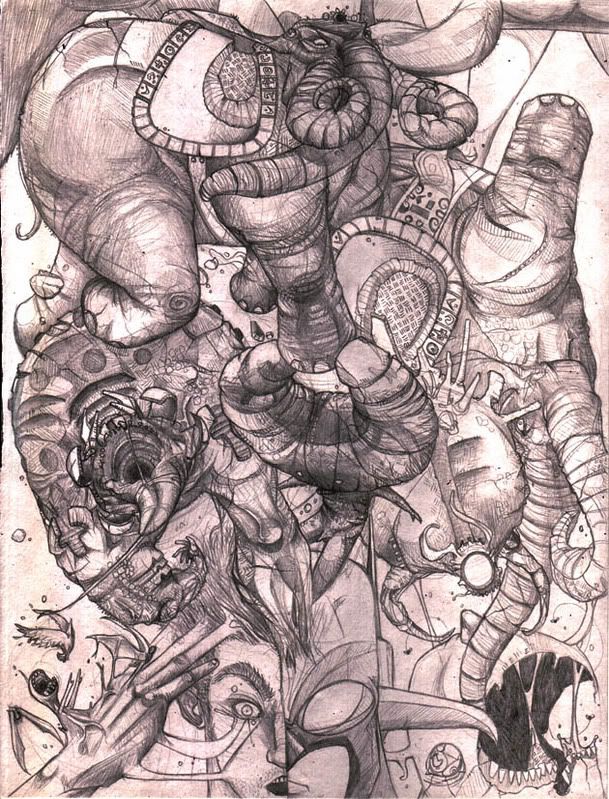 Part of a three page vertical pinup.
Some colored stuff. I try to stay as far away from colors as possible unless theres money involved.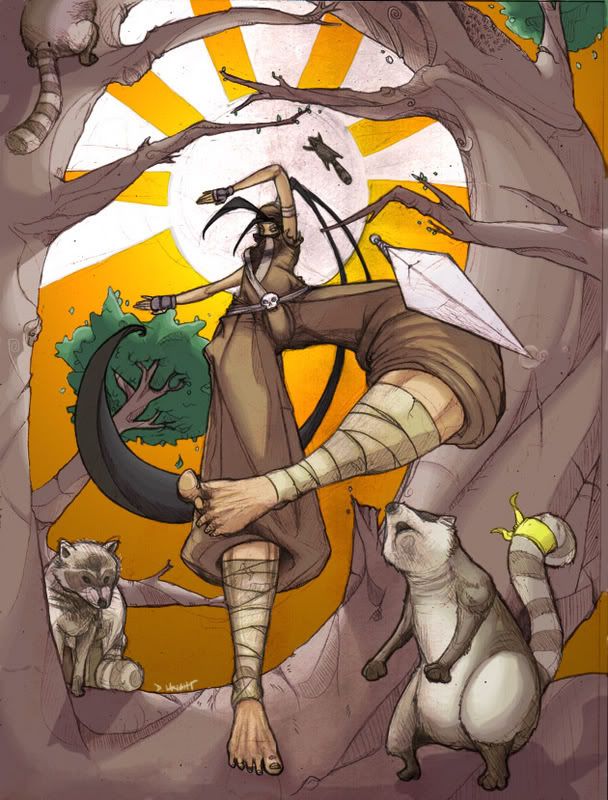 Ibuki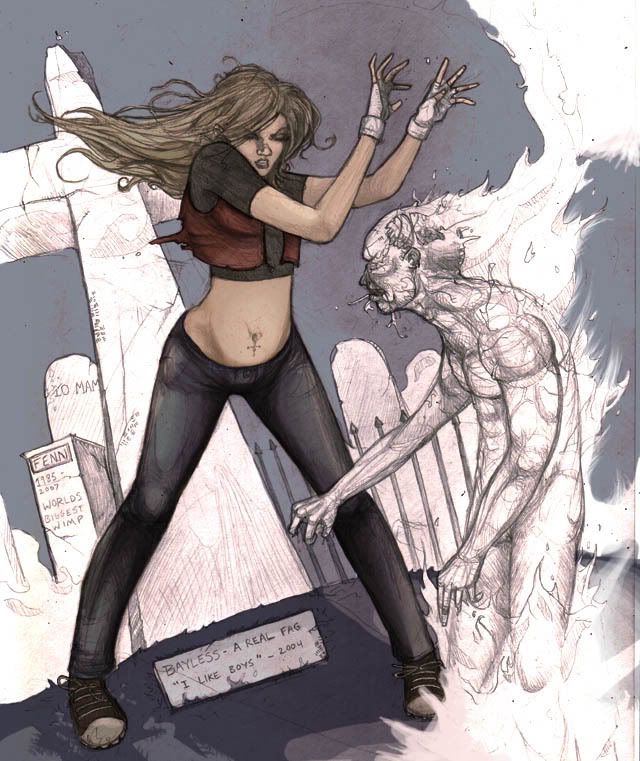 more RE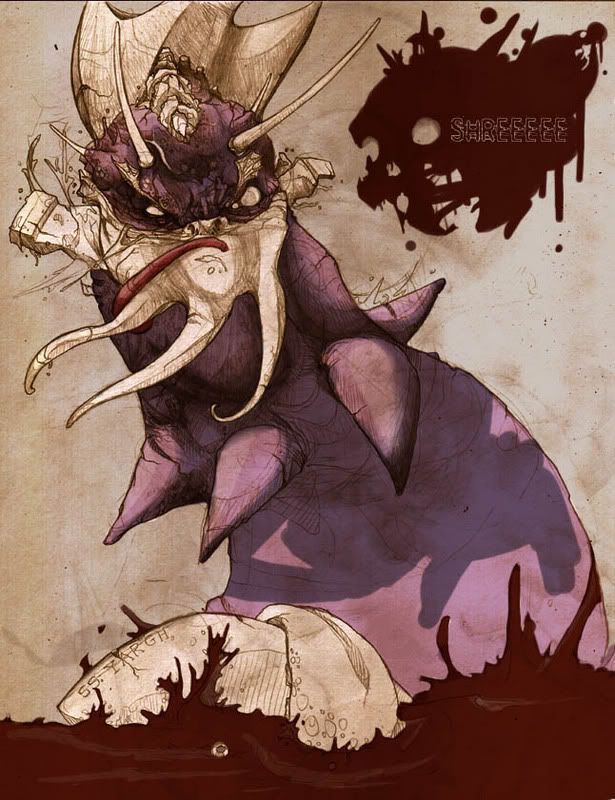 rawr.
Some digital stuff (digi lines on the wacom tablet... don't do too many of these nowadays)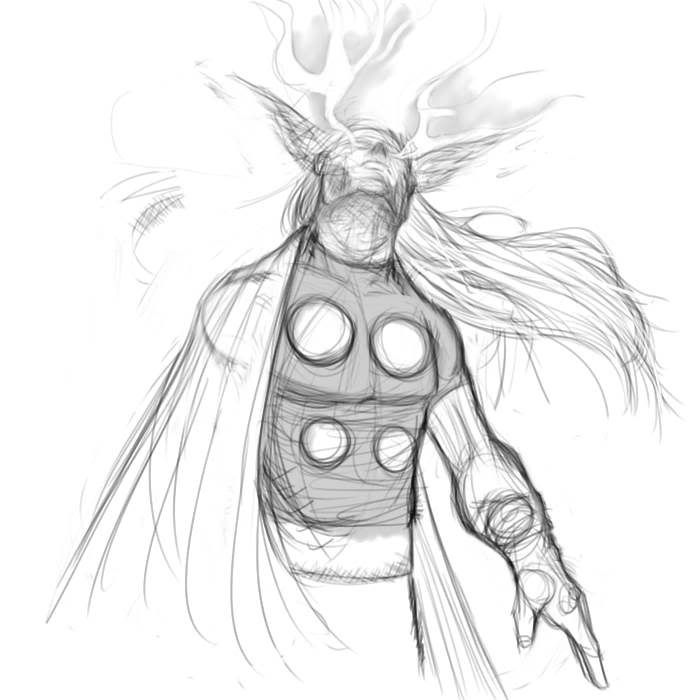 Thor
more digital
Okay, i really hope these links work. Feel free to harass me on dA if you're a member (not the site for good critiques).
http://beandog.deviantart.com/
I am a starving teacher (8th grade, American History). Don't be afraid to inquire about a commission. Okay, back to powers voting.
Oh, and some of these are available as prints. Which are fun to have... to...look at?
Post Edited:2007-09-29 16:01:55