My type of Batman is the type you see in Bruce Timm's Batman conceptions. My all-time vision of Bruce Wayne is the one from Batman : The Animated Series.
And the one we all should be familiar with.... The legit one from the comics
And the comic's batman is just about identical with The Animated Series one just take away some detail and they're a match.
Now its quite hard to find actors who look like this. You might say yeah there are actors who look this way, but don't forget the build they have to be.
They have got to be between 6 ft. 1.5 inch. and 6ft. 3inch. to land a really good Bruce. Remember George Clooney's Batman? I mean he had a really good face description but the height? Come on! He's only 5' 10"!
See he does look like an epic Bruce Wayne. If only we didn't have to make weird camera angles to make him look taller and if only we didn't ruin his Batman chance with Batman and Robin movie.
Micheal Keaton was by far one of the best Bruce Wayne's ever, we all know that , but unfortunately he also is to damn short to be Batman. Just like George he's 5' 10". Sucks don't it. Although he was short he did have a great face for Bruce and put together some of the greatest Batman movies.
Now in case you didn't know Batman's first movie hit the big screen in 1943. The name of the movie is...... Batman!
The man who plays Bruce is named Lewis Wilson.
Here he is.
Looks perfect doesn't he?
Then in 1949 they made another Batman movie called Batman & Robin. The star of this movie is Robert Lowery.
Here he is.
He also looks like the perfect Batman as well!
Now my choices for Bruce back then would have been.....
Humphrey Bogart!
Now he was (and in my opinion is the one and only) one of the best actors ever! He looks like the perfect Bruce Wayne and has a ton of swagger and style to be a Bruce, but he also was really short he was 5' 9"! Holy shit he was small.
My other choice would be...
James Cagney!
He's the ultimate badass actor of his time and i would think of him to be a great Batman.
But then again he's super short.... 5' 5"! Damn he's almost a damn midget!
But sadly these four great actors will never be the next Dark Knight. Now let's quit talking about these great actors that could have been a great Batman, and go on to actors that should do the next batman movies to come. Now remember we need 6' 1.5" - 6' 3".
1. Jonn Hamm
Jonn Hamm is my first choice for a great Dark Knight. He's won over 30 acting awards and several Emmys. He's not quiet in a height range at the height of 6' but he looks like a perfect Bruce.
2. Eric Dane
Doesn't he look like a good Bruce? I think so and he's 6' 1" which is great. I really haven't seen any of his movies but i have seen him in Grey's Anatomy and in my opinion he did a great job acting. He's another one i think should be in the new Batman movies to come.
3. Hugh Jackman
Now just because he played wolverine doesn't mean he can't play The Caped Crusader. He's 6' 2" and ripped and could be a perfect Bruce, we all know he can. He's great actor and has shown he can be in action films so I think he is another top choice for me.
4. Christian Bale
We all know that he played all of Christoper Nolan's Batman movies and did an incredible job, but the main reason he is on my list is that he probably won't do the new Batman movies to come. He is a crazy good Bruce and with little more hair taken off the back would of made him the perfect Crusader ever to do a movie. He is ranked as the best Batman ever and I also think he should be. He couldn't have done a better job in his trilogy as The Dark Knight.
5. Ben Affleck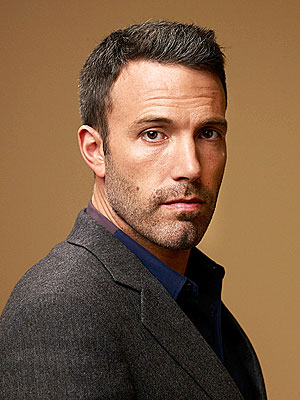 Some of you might disagree, but I really think he'd make a great Batman. He's 6' 2" and a pretty good actor. He did an awesome job in The Town. He even wrote it and directed it. I really think he'd make a great Bruce and hope you'll back me up on that.
6. Ioan Gruffudd
Okay now he's 5' 11" but looks like he could be a good Batman. We saw him in the Fantastic Four movies, and from my opinion his acting was so so. He doesn't really have that hard-ass act to him like The Dark Knight does either, but maybe with a little acting coaching that could change.
Well that's my list for best possible actors and maybe you guys could think of some better ones. I apologize for my horrible writing but i just wanted to put my opinion on the new actor of Batman issue and i hope everybody will accept my opinion and share it. Thank you very much for reading.=)
Leave in the comments who you think could also play Batman.