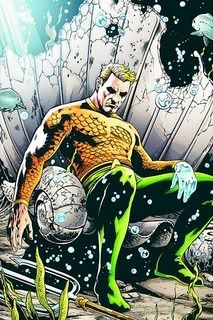 Does anyone still like Aquaman?
I started liking Aquaman a while ago last year and have found to my dissapointment that he is unpopular. He has an unpopular series (of which I am not subscribed) that lots of fans want changed or thrown away.

Another thing I can complain about is his costume. I want it changed back to what is pictured above, also his hook hand thing should be changed.
Anybody elses thoughts on Aquaman and his series are welcome.