Restrains Mordru
Restraining Kyle Rayner(after he'd recently charged his ring).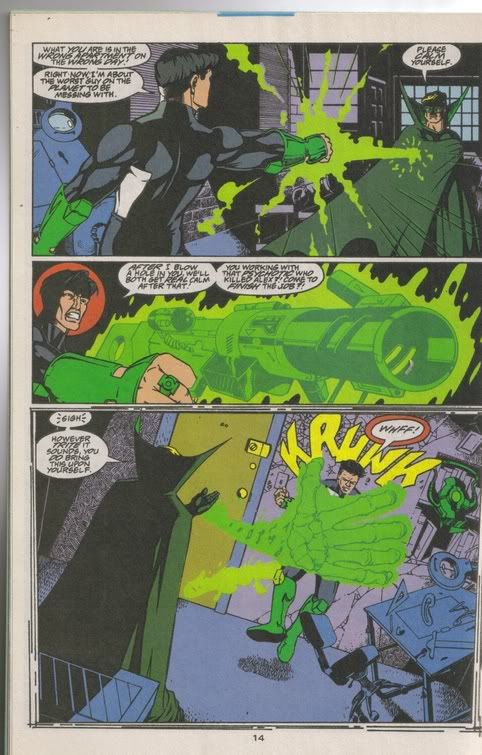 Shields his teammates from Abraxis
Potent show of force
Obsidian has became an entity that engulfs the whole planet with shadows and darkness. Alan destroys Obsidian with a single planet sized blast, and takes all the shadows away.
Hurts Extant
Ultra-Humanite with the power of a 5-D Imp isn't sure he can be killed.